We will help you…
Why choose us?
Our reliable and professional team at The Media Angel team are 100% impartial, ensuring you use only the right combination of marketing platforms for your business and target audience.
At The Media Angel we are experienced, approachable and exceptionally passionate about producing award winning results. In 2015 we were the only media planning and buying agency to win at CIM Canmol Wales Marketing Awards. We will treasure your business and brand as our own, and will nurture your marketing campaign to its full potential from start to finish. The Media Angel will cut through the media jargon and talk in a language that you understand.
Choosing to work with us will save you time, as we put our combined industry wisdom of over 50 years delivering efficient, creative, cost-effective marketing solutions to optimise returns on your media investment.
By choosing The Media Angel you can be certain that your marketing will be in the safest of hands.
Get in touch to see how we can help with any of your marketing campaigns.
What our clients say…
They plan and buy our media effectively, give honest and unbiased advice and are valued members of our team.
They provide innovative ideas for our marketing campaigns which has proven results. We have worked together for over a year now and I'm sure we have a long and successful working relationship ahead of us. I would highly recommend The Media Angel. They have become an integral part of our marketing team.
The Media Angel takes time to listen and understand our business needs and objectives. They work with us and liaise with all media and other suppliers on our behalf, to produce what Secure Law wants and not what they think we want. The Media Angel are fast, efficient and effective, which make them a key part of the Secure Law team.
The creative ideas and delivery of service has been "First Class!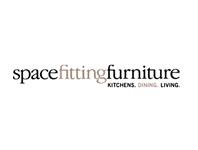 We are constantly being given strategic recommendations about which media platforms to use to successfully position ourselves to reach our niche target audience. Since using The Media Angel she has helped us gain our full potential through advertising.
The Media Angel responded excellently to the brief and came up with a range of targeted solutions within the budget. From the initial consultation, all the way through to campaign delivery, their level of service and communication was top class. We have formed a great working relationship with the team and can speak honestly and openly about ideas in the development stages.
Using The Media Angel has proved invaluable to us, as their knowledge of local opportunities is second to none. They have helped save us time and money when planning and buying our marketing activity.
Media Angel delight

Many thanks to the Media Angel for helping make our Butterfly House campaign such a success.

Alison and her team really made the difference and, as well as being helpful, responsive, innovative and efficient, our super summer visitor figures and all the fabulous feedback we've received, prove they are effective, too.

Cannot recommend them highly enough; and we're already talking about our next campaign.

- Head of Marketing and Communications.
The promises included in your presentation were not empty words and I was impressed with the thought given to how you would maximise coverage for our Tidy Wales campaign through TV and other mediums. We look forward to working with you in the future.