Adapting your advertising during the coronavirus
In our previous blog, 'COVID-19, your marketing and how The Media Angel can help', we wrote about how the coronavirus is predicted to affect the marketing industry. This week we're looking at how brands are adapting their advertising and the importance of maintaining a presence when the instinct is to cut back.
How have brands reacted?
The effects of the coronavirus, self-isolation, and social distancing advice is being felt across almost every sector, especially following Monday 23 announcement by Boris Johnson that all non-essential stores must close.
Retail and fashion stores such as M&S had already announced a cut back on their marketing spend, however other retailers had seen this as an opportunity to redefine themselves, John Lewis for example had immersed themselves in community projects.
Other stores had already decided to close before the announcement, with Primark, Nike, McDonalds, Subway, Pret and Apple all temporarily shutting their doors as a result of declining sales and to encourage social distancing.
Wage uncertainty and working from home have prompted fears that e-commerce 'footfall' may not replace physical stores, but retailers with an online presence will undoubtably fare better than those without.
Why is it important to maintain an advertising presence?
At this time of uncertainty your instinct will be to pull back on all advertising, but by being adaptive and reactive, you can maintain a presence by targeting platforms which are faring better than outdoor, for example. But why should you maintain a presence?
While your competitors pull back on advertising spend, your campaigns will have an increased voice and project an image of corporate stability during challenging times.
Shifting your marketing strategy and exploring new platforms allows your advertising spend to become reactive and resilient to future problems. Trialling an online or social media campaign could provide really informative insights into your audience which you could implement into your next campaigns.
What platforms are best to use in the current situation?
In our previous blog, we talked about how platforms such as outdoor and transport will be affected, but on a positive note, which platforms are expected to see an increase in spend, and how can your brand use this appropriately?
Television and video on demand
While it might seem logical that television advertising would increase, this has not been the case so far as advertisers pull out due to the lack of key sporting events and popular shows like Eastenders.
ITV has estimated that they will see a 10% decrease in revenue due to the coronavirus.
However, historically television viewing has spiked during period of bad weather and other events when people spend more time indoors. People who are missing their weekly sporting fixtures may turn to re-runs, while others might indulge in some light-hearted, easy viewing as a way to escape our confusing reality.
Likewise, video on demand services such as Netflix have seen an increase in viewers over the past few weeks. This will likely be mirrored by other platforms such as ITV Hub and All 4 (Channel 4), as consumers watch at home. Sky is already reporting a 17% increase in video on demand viewing.
Quick Stats
46% of UK consumer are watching more TV (14% of them significantly more)
Total TV set viewing +6% in March
16-24 viewing +37%, 25-43 +24%
Sky Entertainment channels are up +21% yoy in March
VOD On Demand viewing is up +27% yoy
Bulletproof 2 on Sky One achieved – 1.9m downloads in 2 days
Sky News 11m viewers in a week +133%
Sky News online video hitting nearly 1m requests a day
Radio, podcasts and digital listening
During times of uncertainty, people turn to the radio for guidance and assurance.
Repeated studies show that radio is the most trusted medium for news, with research finding that 77% of audiences in the UK say they see radio as a trusted source of national news, more than any other media. The same study also found that 60% of listeners turn to radio to keep informed during emergency situations.
Reaching people via digital listening (radio via a laptop, PC, phone or smart speaker) can be targeted by location, age or interests. During winter 2019, 28.7million people in the UK listened to digital audio, with 67% of that being via a mobile device.
Quick Stats
Since the beginning of March, digital listening users have increase by an average of 23.8%, with LBC up a huge 60%, when compared with January 2020.
Podcast listening has skyrocketed for influential news brands, such as LBC and Sky News Daily, which has recorded over 1M listens for the last 30 days vs. 371K in January 2020.
Smart speaker listening up 11% compared to January 2020.
Music streaming e.g. Spotify up 23.3% compared to January 2020.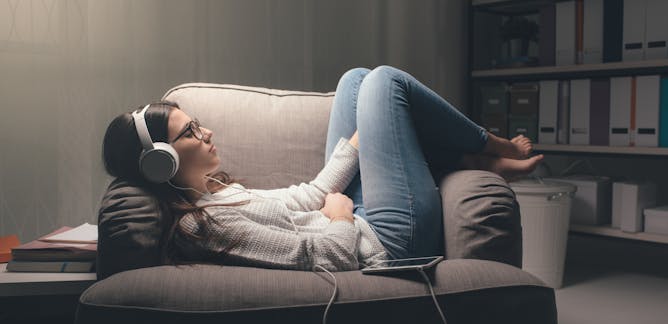 Online and social media
The consensus amongst the marketing industry is that online advertising platforms will see an increase as people start to self-isolate and practice social distancing.
Research has already shown that people are relying more on social media platforms (Global Web Index), 40% of us are also checking the news more frequently. It's predicted that social media advertising spend will increase by 22%.
Consumers are moving to social media for daily updates, varying from the UK governments' daily briefing to whether their local butchers are open today. It is vital your business has a presence on social media in order to communicate quickly with your audience. If you can't update your website daily, then make sure it is directing them to other channels you will be updating.
Leaflets
As consumers move indoors, leaflets are a great way to reach them in a targeted, yet safe, manner. The leaflet is left via 'non-contact' delivery in letterboxes or in communal porches and with people spending more and more time indoors, they'll be eager to stay connected with the outside world, and your brand.
How can The Media Angel help?
With over 70 years' experience in the marketing and advertising industry, our friendly and knowledgeable team are on hand to help you with any marketing-related questions or concerns you may have over this concerning time. If you are looking to shift advertising spend to a different platform, we can help you through this too. The best way to contact our team at the moment is via email, [email protected], or through our social media channels.
Sources
https://www.thedrum.com/news/2020/03/20/ms-reduces-marketing-spend-coronavirus-forces-fashion-retailers-cut-their-cloth
https://www.thedrum.com/news/2020/03/05/coronavirus-will-impact-ad-spend-could-drive-shift-utility-e-commerce-and-live
https://www.thedrum.com/opinion/2020/03/20/coronavirus-and-the-marketing-industry-what-happens-next
https://www.forbes.com/sites/bernardmarr/2020/03/20/why-companies-turn-to-digital-marketing-to-survive-covid-19/#1c8ca6302425
https://www.forbes.com/sites/bernardmarr/2020/03/20/why-companies-turn-to-digital-marketing-to-survive-covid-19/#1c8ca6302425
Tags: marketing advice, marketing help, advertising advice, advertising help, coronavirus, COVID-19, business help during coronavirus UK, marketing help during coronavirus, advertising help during coronavirus, Wales marketing coronavirus, Wales advertising coronavirus.