Out-of-home audiences at 73% of pre-COVID levels.
Great news for out-of-home! With children returning to school. and many people returning to the workplace, roadside audience figures are increasing! Audience numbers are now at 73% of pre-COVID levels.
Furthermore, according to National Statistics, 53% of workers travelled to their workplace at least once during the week to March 14 – this is 48% up from the week before. As the end of March approaches and more restrictions are being lifted, we can expect audience mobility to continue to grow.
Here are some key stats:
Clear Channel's roadside audience levels at 73%.
Audience levels within residential areas have increased by +9 percentage point to 81%. (Source: Clear Channel Radar (w/e 13th March)
Audience levels in proximity to Asda and Sainsbury's (83%) and parks (77%) have increased by +10 and +7 percentage points respectively. (Source: Kinetic Viewpoint (24th February).
Alfresco Life survey shows that leaving home to grocery shop (83%) or exercise (82%) are the most popular activities. (Source: Google Mobility Data 16th March 2021 (7 Day Average)).
Mobility to parks is currently at +23% above the baseline. (Source: Talon ADA (w/e 7th March)).
London roadside traffic is now at 93% vs the baseline average following a 1% growth WoW.
Visits to supermarkets witness 1% growth WoW, currently at 96% vs average.
Predicted Impacts and reach figures for 2021
This is excellent news for our clients who have missed out of home advertising over the last year. The above figures are really promising and only set to increase as restrictions relax. If you would like us to look at an outdoor campaign for your business our friendly team would be more than happy to help. Please contact us here- [email protected].
Case Study: The Media Angel help launch new Cardiff Airport route to Glasgow
Cardiff Airport launched their new route to Glasgow on 28th February with Loganair. The launch was promoted on Nation Radio Wales with presenters travelling to Glasgow to showcase what the city has to offer.
The launch marks the start of a year-round schedule that will connect the two cities. Designed to enable business or leisure trips of different durations, including weekends, long weekends and short breaks.
The route has a flight time of only 1 hour and 15 minutes, and operates up to eight times a week.
Across all its routes, Loganair provides 15kg of complimentary baggage allowance, in-flight refreshments and the option to join Clan Loganair – the airline's competitive reward programme for frequent flyers.
"It is fantastic to welcome Loganair's scheduled services to Cardiff, and we are really pleased that they have taken this opportunity to bolster links between Wales and Scotland. Wales has strong ties with Glasgow and the new regular service will help facilitate our passengers who need to travel for business, or for visiting friends and family."

Spencer Birns, Chief Commercial Officer at Cardiff Airport
The Media Angel used a promotion on Nation Radio Wales to advertise the launch. Presenter reads and 30″ adverts in the week up to the launch worked in conjunction with a competition to win flights and a hotel voucher.
On Friday 28th February, Nation presenters Sam Vaughan and Neil Greenslade travelled on the inaugural flight to Glasgow to visit some of the cities best attractions, providing social media coverage and audio.
The competition received 500 entries, and social media received 44,000 impressions.
If you have a product, brand or event to promote, get in touch with us today to find out how we can help.
Sources: https://www.cardiff-airport.com/news/2020/02/28/loganair-flights-to-glasgow-take-off-from-cardiff/
Top TV over Christmas
There were plenty of Christmas specials to choose from over the festive period, but who won the fight for viewers?
The clear winner was the Gavin and Stacey Christmas Special.
With a whopping 49.2% share of viewers, 11.6 million people tuned in live to watch the comeback episode, and an additional 5.5 million watched in on catch-up in the week after broadcast.
That brings the total viewers to 17.1 million, making it the UK's most-watched scripted TV programme of the decade and the most watched programme on Christmas Day 2019.
It rounded off a great performance for the BBC over Christmas, they delivered the top seven shows across Christmas Day, and eight out of the top ten overall most popular shows.
The BBC also proved popular with the younger audience this year as they increased their share with 16-34 year olds. The BBC said there had been 4.4 million requests for the programme on iPlayer, including 1.4 million from viewers aged 16-34.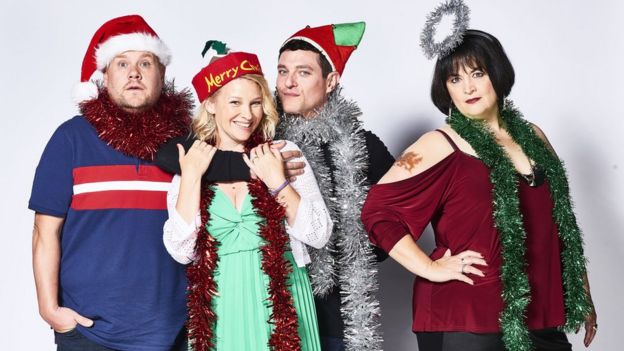 Christmas Day Ratings 2019 – top 10 programmes
| | | | |
| --- | --- | --- | --- |
| Rank | Programme | Channel | Millions |
| 1 | Gavin & Stacey | BBC One | 11.6 |
| 2 | The Queen's Christmas Broadcast | BBC One | 6.4 |
| 3 | Strictly Come Dancing Christmas Special | BBC One | 5.5 |
| 4 | EastEnders | BBC One | 5.5 |
| 5 | Michael McIntyre's Big Christmas Show | BBC One | 5.2 |
| 6 | Call The Midwife Christmas Special | BBC One | 5.2 |
| 7 | Mrs Brown's Boys Christmas special | BBC One | 4.6 |
| 8 | Coronation Street | ITV | 4.5 |
| 9 | Emmerdale | ITV (inc +1) | 4.1 |
| 10 | Finding Dory | BBC One | 4 |
Would you like to see your brand amongst some of the biggest shows on television? Get in touch with our friendly team to discuss advertising options to suit any budget!
https://www.bbc.co.uk/news/entertainment-arts-50975665, https://www.bbc.co.uk/mediacentre/latestnews/2019/christmas-ratings
How are Exterion transforming the London Underground?
Exterion Media UK is proud to introduce their newest full-motion ultra HD digital product – D12s, as part of their unique media partnership with TfL.
D12s form part of a wider digital roll out and significant investment (£90 million) in digital products across the TfL rail estate throughout 2018.
Exterion Media UK has almost completed the roll out of 50 of these new D12 screens across 19 handpicked Zone 1 London Underground stations, delivering a hard-to-reach young and up-market audience. The screens are strategically placed along high dwell time corridors and ticket halls across the network.
The newest full motion product, D12s are the latest product to capture the attention of London's media world – following the successful launch of DX3: a network of 60 full-motion, cross-track, landscape digital products launched in December 2017. Adding to Exterion Media UK's 100% full-motion digital estate, these new 98" LCD D12 screens are Ultra HD with dynamic capabilities. Their recent Engagement Zone research has proven that full motion is 4 x more engaging than static and Exterion Media UK is encouraging brand to make full creative use of these new formats.
Andrea Marsh, Digital Transformation Director at Exterion Media UK, said: "I'm personally blown away by the impact of these new D12 screens. They're a fantastic addition to our growing full-motion digital portfolio – positioned in cherry picked locations in the heart of the capital."
Source: Exterion Media
If you want to make sure your using your marketing budget to its full potential then
give our team a call on 02921 320 200 or email at

[email protected]
British Birds of Prey Centre opens in National Botanic Garden of Wales
The British Birds of Prey Centre opened its doors for the first time on Friday 1st June.
The new Centre features 20 native brds of prey and offers visitors incredible, close-up encounters with hawks, falcons, kestrels, kites, buzzards and even eagles.
The centre's director Emma Hill told the Garden: "This will be one of the very few places in the whole of the UK you can see a golden eagle flying."
Already a hit with people of all ages, the Centre has two flying displays every day and a daily owl show too.
The Botanic Garden's director Huw Francis welcomed the news of the British Bird of Prey Centre opening, saying that, with this latest addition to the menu of attractions, the Garden offer is getting close to being irresistible: "With rising visitor numbers, great reviews and a growing reputation, the Garden really is going from strength to strength. This June 1st opening is another huge milestone for us and we cannot wait to introduce our visitors to the fantastic world of birds of prey."
The Media Angel in National Finals of Prestigious Marketing Awards
For the second year running we are pleased to announce that we have been shortlisted for The Drum Marketing Awards. Our entry for "Public Sector Marketing Strategy of the Year " was for The National Botanic Garden Of Wales's Summer Campaign for 2017 which helped to dramatically increase their family footfall by 43%  to the Gardens .
The Drum Marketing awards celebrate the best marketers and campaigns nationally and internationally. Open to advertising agencies, in-house marketing teams, design consultancies, digital agencies, PR companies and integrated agencies we are pleased to represent Wales against some of the larger UK agencies.
The Drum Marketing Awards are considered to be one of the industry's most sought after accolades and have many prestigious judges such as Michal Szaniecki, marketing Director, Volkswagen and…. Vanessa Fitzgerald Regional Director, Northern Europe, Facebook.
We created a multi faceted campaign which focused around the new British Bird of Prey Centre utilising Out of Home (OOH), On line, regional press and radio.  We are shortlisted along with some impressive national campaigns such as BBC Children in Need "Do Your Thing" and Kindered for HM Treasury and The Royal Mint.
Alison Debono, MD of The Media Angel said "We are beyond thrilled to be representing Wales as finalists at The Drum Awards 2018, especially as we are in the same category as such huge brands."
The results will be revealed and the trophies handed out at the award ceremony on 30th May at the Park Plaza Westminster Bridge Hotel, London.
National Botanic Garden of Wales
Another successful advertising campaign ran over the school summer holidays to encourage visitors to National Botanic Garden of Wales. The National Gardens needed to market their new British Bird Of Prey Centre which showcased thrilling displays by brilliant birds such as eagles, hawks, owls, falcons kites and kestrels.
Along with the stunning tropical Butterfly House, the straw bale maze, the new play park, 100 days of family activities and water zorbing, this new attraction made the Botanic Garden the must-see attraction over the summer.
With such exciting displays and attractions to publicise, our job was made easier to find the appropriate media to fit and encourage their family target market to visit! The weather sponsorship on Heart Radio ensured that their message was targeted at the right time frequently to the right target market. Primary Times was utilised for West and South Wales targeting, ensuring that parents and children would respond to their eye catching artwork, which was also extended across buses and 6 sheets for huge reach and impact. Washrooms in service stations down the M4 corridor engaged motorists looking for activities to do over the summer holidays whilst targeted advertising could be found on-line.
The results of this campaign enhanced footfall figures by 45% to National Botanic Garden of Wales, building further on their successes of their previous multi media campaigns.
If you need help with any of your marketing campaigns, then please contact The friendly team at The Media Angel on [email protected] or 02921 320200. #LoveMarketing.
An exciting new client – Edenstone Homes
The Media Angel are delighted to announce that we have won an exciting new client, Edenstone Homes. With a wealth of experience in the development of design-led properties, Edenstones distinctive range of beautifully proportioned and elegantly designed homes express the highest standards in contemporary living, in a range of well chosen and sought after settings.
Their developments include not only traditional family homes but urban and coastal apartments and refurbished historic buildings too, constantly creating a higher quality of living experience. Choosing a home is one of the most important decisions of our lives and the uncompromising standards and quality that goes into each one of their homes, built with passion, care and attention ensures you make the right decision.
The Media Angel are planning campaigns across print media and on-line, publicising their beautiful current sites including;
 Garden View, Pontywaun, a development of 3 and 4 bedroom family homes on the fringes of the Cwmcarn Scenic Drive
Wedgwood Park, Abergavenny which is in the grounds of an historic 18th century home in the Pen-y-Pound area of Abergavenny which includes renovated apartments within the existing building, converted outbuildings and luxury new build family homes all within an extensive parkland.
The Green, Crickhowell,  an exclusive development  of 3, 4 and 5 bedroom homes in the village of Crickhowell on the footsteps of the Brecon Beacons.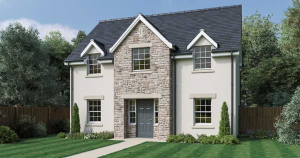 Llanfair Meadows, Aberthin, in the heart of the Vale of Glamorgan, this is their newest exclusive development of  family homes located on the north-east border of the village of Aberthin.
If you need help with any of your marketing campaigns, then please contact The friendly team at The Media Angel on [email protected] or 02921 320200. #LoveMarketing
ACT launches a new campaign
Our client ACT Training, Wales' leading training provider has unveiled a new recruitment campaign with four inspirational learners at its heart.
The digital, print and PR campaign is entitled 'Day in a life of' and features real stories from real apprentices with  ACT, including our very own Agency Support Executive, Daniel Morris! He is one of the four stars in the new promotional campaign encouraging young people into the workplace.
Daniel started a Social Media Apprenticeship with ACT last summer and has almost completed his qualification, he says "An apprenticeship is a great opportunity to learn on the job. The social media apprenticeship means that I'm working on what I'm learning every day and I get to see it come alive as I do it."
The "Day in a life of" campaign features three other apprentices that help showcase the broad range of training available through ACT from a baker in Brod in Pontcanna to working as an engineer in Landrover.
The campaign which has been created to increase awareness of ACT's traineeship, apprenticeship, higher apprenticeship programmes and vacancies to this year's college and school leavers launched on Thursday 1st June 2017 with a private 'red carpet' screening event at ACT Training's Head Office in Cardiff.
Daniel and Lucinda on the red carpet, enjoying the Exclusive private screening at ACT Training's Head Office in Cardiff.
If you are looking to get your foot on the career ladder or grow your current job prospects, visit ACT's website today: www.acttraining.org.uk
If you think your campaign could benefit from our team's award winning media planning and buying expertise, please get in touch with us. We'd love to offer our expert advice on your brief and offer assistance for getting the best return on your investment. Drop us an email at [email protected] or call 02921 320 200
National Botanic Garden of Wales
Another exciting brief landed on our desks for National Botanic Garden of Wales Easter campaign. We have been tasked with promoting their Easter messages including meeting meerkats, skunks, tarantulas and a giant python! All targeted to encourage families with children to visit the garden and enjoy all it had to offer.
The campaigns brilliantly colourful, visual artwork again promoted their Butterfly House (Plas Pili Pala) and was represented well through the media chosen, such as takeovers on Wales On Line, 48 sheets and bus streetliners in targeted key areas within easy driving distance of the gardens. Their exotic animal radio advert on The Wave brought to life the "meet a meerkat" message.
The Garden have again offered their botanic boomerang deal, allowing anyone buying a full-price ticket to the gardens between Easter and the end of December a free of charge visit for seven days after their initial visit…as many times as they like.
Following a highly successful summer campaign and jointly winning CIM Advertising Campaign of the Year 2016, we are pleased that they have continued their success by doubling their footfall year on year in April 2017!
If you need help with any of your marketing campaigns, then please contact The friendly team at The Media Angel on [email protected] or 02921 320200. #LoveMarketing.
Another new client win for The Angels
The Media Angel are delighted to announce that we have won an exciting new client across the bridge, Weston Super Mare Grand Pier.
Keen to attract visitors of all ages, the Pier offers a wide range of fun attractions including a 250m Go-Kart circuit, Cinema and children's play area with over 10 outlets serving freshly prepared food and snacks not forgetting, of course, traditional fish and chips and ice cream!
Marketing themselves as a destination in all weathers to all audiences particularly families, including children, parents,  grandparents and holiday makers looking at a variety of media options to help increase footfall.
Their multi media campaign went live at the end of March targeting key geographical areas in Bristol and the South West; consisting of OOH, 48 sheets, Bus, Primary Times magazine, their catchy ad on Heart Radio and an engaging Facebook competition with Bristol Post.
Combining an interactive competition with more traditional media that can be seen and heard across key areas at key times of the day will ensure that the Pier is placed high on the list of fun days out in the area.
 John Jackson Marketing Consultant said "We chose to work with The Media Angel as they stood out from the other agencies as they really understood the brief. Since we've been working together they've proved that we can get so much more for our budget by working with them than booking direct as they negotiate some superb deals. They're a great team who understand our needs and how we work"
 With our current tourism and attraction clients including National Botanic Garden Of Wales and Swansea Bay currently running successful campaigns, we are confident that the Easter and summer season will be a good one for The Grand Pier!
We love to select the best solutions for all kinds of marketing briefs, If you think your campaign could benefit from our team's award winning media planning and buying expertise, please get in touch with us. We'd love to offer our expert advice on your brief and offer assistance for getting the best return on your investment. Drop us an email at [email protected]emediaangel.co.uk or call 02921 320 200
Swansea Bay win for The Angels
We are delighted to announce that following a competitive procurement process, The Media Angel have been awarded the contract to be the supporting media agency for 2017 Swansea Bay's media during this year
'
s  'Live The Legend
'
Campaign.
This outdoor campaign which extends into some of the UK's largest cities, including London, Liverpool, Manchester, Birmingham, will utilise a mix of innovative outdoor sites such as a Digital Sound and Motion site at The Birmingham Bullring, potentially reaching 1,524,725 people across a 2 week period.
After going through the procurement process for the project, our team received the amazing news that we had been successful. Alison Debono, Managing Director at The Media Angel was delighted with the news that her team had submitted the successful bid.
"I am so proud of my team! We have all worked extremely hard on this project, making sure we could deliver an impactful and successful campaign within budget. We really couldn't be more thrilled with this win. The team at Swansea Council have produced some award winning campaigns, and we are all very excited to be working with them again this year".
The campaign which began at the end of February aims to entice visitors to come and visit beautiful Swansea Bay and Mumbles.
 If you think your campaign could benefit from our team's award winning media planning and buying expertise, please get in touch with us. We'd love to offer our expert advice on your brief and offer assistance for getting the best return on your investment. Drop us an email at [email protected] or call 02921 320 200.