Category:
The Media Angel News
Penarth Advertising Agency hits landmark 15 years in Business.
The Media Angel, based in Penarth has had lots to celebrate since Managing Director, Alison Debono set up the agency in 2008. They have the accolade of working with many prestigious clients from multiple sectors, some of whom have remained clients for 15 years. Their achievements within the media industry have been acknowledged by their numerous awards, won over the years for their strong campaigns that have helped clients achieve their goals.
Over the last 15 years this award-winning media planning and buying agency, have helped clients achieve their objectives by creating impactful advertising campaigns that have delivered results, particularly for clients within the leisure, travel and tourism, education, charity and retail sectors; they consider it a privilege to have worked with brands including, KLM, Cardiff Airport, Casio, Spar, Swansea University, Hugh James, Public Health Wales, National Botanic Garden of Wales, National Trust Wales, Barnardo's, Ty Hafan.
Alison has been the driving force behind the Media Angel, having gained extensive experience in the advertising industry across Radio and TV she admits that "I loved helping clients reach their goals and achieve great results but in the end got frustrated by the limitations of being able to only offer one media solution and only utilise a fraction of their budget. Prompted by a long-standing client, I set up on my own with that client being my first customer!"
The team at The Media Angel have a vast range of experience working directly in TV, Radio, Sponsorships, Press, Digital, Websites, Design and Social Media and with over 60 years of expertise are able to tailor bespoke marketing solutions, delivering results to clients locally, nationally and internationally as far as India, Australia and The USA.
Alison's highlights from the last 15 years range from being a mainstay advertising agency in the Welsh media landscape setting up just before the recession of 2008, more recently getting through the Covid pandemic, to being crowned winner of 'Best Advertising Campaign across Wales', finalists at the National DRUM Marketing awards in London against International Brands,to being a sponsor at marketing events and The Cardiff Life Awards and…not forgetting loving helping clients with their launch campaigns such as Qatar airlines initial launch from Cardiff Airport in 2018.
She's proud to have secured the coveted sponsoring of ITV Cymru Wales Weather for a travel brand for 2 years and has negotiated amazing deals for our clients, helping them achieve brilliant results.
When asked what contributes to The Media Angel's success, Alison says " It's my team. I've always been lucky to have a passionate, loyal and dedicated team around me and the success of the company comes from their commitment, passion and hard work.
We have strong relationships with our clients and really do care about all their campaigns. We thoroughly research all possibilities for our clients and aim to overachieve in delivery and deliver excellent results. We take care of campaigns from start to finish and continue to monitor and optimise to ensure the client is getting the very best for their budget. Our post campaign analysis provided to our clients often illustrate great added value"
The Media Angel are excited to see how the next 15 years evolve in this ever changing media landscape.
New Elizabeth Line offers dynamic OOH opportunities
After a 19 billion pound spend and over schedule, London's Elizabeth Line has this week been launched. This Crossrail train service provides more variety  and faster services to the public in London. The Elizabeth line will revolutionise the way people travel across the Capital. Stretching 100km from Reading and Heathrow in the West through central tunnels across to Shenfield and Abbey Wood in the East, the Crossrail service is expected to carry 200 million people every year to 41 stations (10 of them new).
Advertising on the London Underground has always been an effective way to reach mass and varied audiences with millions of commuters, visitors and fun-seekers using the network daily. These new stations will have big, bright and beautiful advertising spaces to draw audiences in with strategic positioning and captivating experiences. There are a vast number of formats for advertisers to tell their stories with 329 new advertising displays overall. Eight central stations feature seven pairs of full- motion enabled Digital Ribbons and 16 new-format Digital Runways, made up of 235 platform edge screens (only available on the Elizabeth Line) In addition there are four high impact, ultra-HD Digital Gateway screens and 32 new digital billboards (D6's) installed in high visibility locations such as ticket halls and corridors.
'Advertising infrastructure is often added as an afterthought to major building projects. However, the advertising team here were actively involved with the main architect from very early in the design stage. A "less is more" approach was taken, always thinking about, passenger flows, viewing angles and importantly the overall design aesthetic. The impact is unmissable.'
Big brands that have so-far acquired sites include Google, Money Super Market, Reed.co.uk, Sage and Schweppes. We will be keeping a keen eye on other advertisers who have been attracted by these new sites.
If you are interested in finding out some more information on outdoor advertising or how to get your brand seen on the NEW Elizabeth line, contact our team today
2020 Christmas Adverts
The Christmas adverts are coming thick and fast now, here are some adverts we've spotted so far, which is your favourite?  
John Lewis & Waitrose
It's here! The 2020 offering from Waitrose & Partners centres on the theme of 'give a little love', asking us all to think about what the world would look like if we all did a small good deed. By featuring different artwork styles, it allowed John Lewis to employ multiple artists to work on the project. We love the sentiment behind this one, it really focusses on what Christmas should be about.
McDonald's
One we didn't expect to bring a tear to our eye! This is a moving advert about the changes of growing up, and how we should all embrace our 'inner child' at Christmas.
Lidl
This is perhaps one of our surprise favourites this year! A satirical take on the traditional supermarket advert, and it even features a friendly 'dig' at rival Aldi and Kevin the carrot.
Coca-Cola
Another surprise tear-jerker this year, Coca-Cola's advert features the epic journey of one Dad to deliver his daughter's Christmas letter.
Tesco
It must have been a hard choice this year for brands, whether to feature COVID-19 and the effects it's had on this year in their adverts. We think some ads, like Amazon's, got the balance right, the perfect mix of Christmas magic and realism. While most others went for complete escapism. This Tesco ad doesn't seem to fit in either, and instead reminds us of everything that happened this year like panic buying, DIY haircuts and more – it misses the mark for us.
Amazon
One of the first to appear on our screens this year, have Amazon taken a risk by releasing an advert that references COVID-19 and lockdown? We think this is quite an uplifting and powerful advert, what do you think?
Sainsbury's
We love the 'home footage' style of this advert, it really reminds us of all our own family's weird and wonderful Christmas traditions!
Aldi
Supermarket Aldi have gone for some escapism and have brought back 'Kevin the Carrot' for this years' advert. Luckily, all ends well for Kevin – and we're quite glad to have an old favourite back in the mix!
ASDA
ASDA's advert features Dad, Sunny, who has been in some of their recent television spots. With some sweet Christmas moments, the advert also features a cranky neighbour, but she isn't really featured enough in the advert to become funny – so a bit of a mixed bag!
Argos
Starring two sisters who delight their family with more and more elaborate magic tricks, although this advert is quite cheesy it's also fun!
TK Maxx
A goat in a designer advert? It's weird, it's random – and we actually kind of love it?
Very
This one pokes fun at a few mundane moments which make Christmas special, it's simple and effective.
Disney
Have Disney made us cry again? Yes, you bet they have. This lovely animated advert shows how the magic of Disney can transcend generations and age.
New eco-initiative launched for the UK advertising industry.
AdGreen is a fully funded scheme aimed at measuring the carbon footprints of advertising production and helping to reduce emissions to achieve a neutral impact.
AdGreen hopes to establish itself as an industry-wide standard. Led by the Advertising Association, the initiative is backed by some big names in the advertising world such as Havas, Sky and Unilever.
It will offer the UK advertising industry a carbon footprint calculator incorporating data from over 140 countries, as well as specialist training, and a renewable energy buy-in scheme. A certification and a high-quality offsetting scheme are also planned.
We understand the importance of protecting our environment whenever possible, which is why we took steps to improve our environmental impact last year with the 'Green Growth Pledge'.
As part of the pledge, we investigated our supply chain to ensure suppliers were accountable for their environmental impact and were taking steps themselves to improve this.
We were really pleased to learn that our suppliers were taking their environmental footprint as seriously as we are. Clear Channel have replaced fluorescent tubes in their roadside inventory to new, bespoke LED tubes. The new lighting reduced energy consumption and carbon footprint by up to 65%!
Global, who last year bought suppliers Exterion and Primesight, use 100% renewable energy in their offices, they don't use single-use plastics, and currently recycle 29% of their overall waste and the rest goes to producing new energy, with a continued commitment of zero waste to landfill
We also looked at our daily business activities to see how we could make improvements, one of those was the implementation of digital systems to save printing and paper.
Would you like to ensure your advertising is environmentally responsible? Or perhaps you'd like to promote your own ecological initiative? If so, get in touch with our friendly team today.
Sources: https://www.warc.com/newsandopinion/news/new-green-push-for-the-uk-advertising-industry/44076
The year of the 'Staycation'
The UK is heading for a summer of staycation. Households are leaving towns or cities and heading into more rural areas, with the majority travelling by motorway. School summer holidays are here and many in need of a break will be travelling by car to their UK holiday destination.
Now is the time to go outdoors! Outdoor advertising in the UK is on the up!
The OOH audience is returning with 60% of pre-lock down levels across all platforms, and brands are jumping back onto OOH to capture their audience's attention. See Mcdonalds OOH ads capturing feelings of the nation. Bus traffic was back to 97% of pre-lock-down levels and roadside traffic to 97% The rate of return in proximity to significant points of interest is growing, the greatest return is in more suburban areas and areas close to the sea, in comparison to traditional high footfall areas such as city centres.
£48 billion is usually spent each year on summer travel, but with more of us looking to holiday closer to home, a large chunk of this could be injected back into the UK economy*
OOH campaigns are 27% more likely to make large shifts in brand effects (Binet and Field)
OOH campaigns see 47% uplift in sales activity effects V's non users
Whatever your message, we are here to help…
Motorway service stations could be a great place to start with a range of options available including large format digital, 6 sheets and washroom advertising.
If you would like to book an outdoor media campaign or more, contact our friendly team here – [email protected].
Source: Parkdean Resorts' 2020 Staycation Market Report
The Media Angel celebrate turning 12
The Media Angel was established in 2008 by Alison Debono. Although set up during the recession, Alison built on her existing contacts established through her years in the media to make the business flourish.
Alison and her experienced team are pleased to have represented numerous clients, including, amongst others; Swansea University, National Botanic Garden of Wales, National Trust and Cardiff Airport with their affiliated airlines and operators; Qatar Airways, Flybe, and KLM.
The last couple of years' highlights include helping launch Qatar Airways from Cardiff Airport across Wales and the South West; helping to achieve record breaking admission figures for Swansea University and aiding them to retain their position as Welsh University of the year and more recently working with Casio Electronics to promote their iconic watch collections across key areas of the UK.
Already an award-winning agency, the Media Angel team have added to their accolades with nominations for international and national marketing awards including; The Drum International Marketing Awards 2020 where they were a finalist in the 'Advertising' category alongside brands such as Fujifilm and Edinburgh Gin. Closer to home, they were shortlisted as finalists in the Welsh Government Opportunities 'Excellence in Public Procurement' Awards 2020, in the 'Best Service' category, for their work with Swansea University.
Alison says "We are immensely proud to be celebrating our 12th Anniversary this year. Our business continues to adapt during the current climate, striving to ensure our customers are happy and achieving their goals by considering changes in media consumption via our expert, innovative impartial media planning and buying service."
Our normal is changing, how can your brand change with it?
Our culture is quickly adapting to this new state of normal, as our economy and businesses slow down, so do we. What we want to get out of businesses and brands we connect with is also changing, and the way you communicate with your customers should change too. In this blog, we look at how to strike the right tone and remain relevant during these difficult times.
What is the 'new normal'?
As businesses across the country slow down, most of the population are experiencing a cultural shift from busy to 'paused.' Brands are also having to adapt to new roles, smaller roles and, for some, unexpected larger roles.
Brewdog, a beer brewing company based in Wales, have begun manufacturing hand sanitiser. While flights companies like Easy Jet and British Airways have totally or partially shut down their routes. On the other hand, brands such as Zoom (a video call programme) and Houseparty (a social app), have experienced huge increases in their usage. In 2020 so far, Zoom has had 2.2 million new users, more than the 1.9 million they accrued in the whole of 2019 (CNBC).
Recently, brands have gotten behind the 'stay at home' mantra with efforts to re-focus it to 'be safe at home.'
How is the 'new normal' affecting our needs?
In a survey by ITV, they identified four core human needs:
Social connection – the need to be together
Identity – the need to work out who we are in relation to others
Ability – the need to develop and learn
Pleasure – the need to feel good and have fun
When these needs are affected, we lose control, and an impulse reaction to losing control is to try and control an aspect of our lives, this behaviour has been shown in stock-piling food.
This new normal has also influenced our 'rituals' of familiarity, behaviours we performed without thinking that gave our lives structure.
Experiences, eating out, going to the gym/cinema
Traditions – Mother's Day and Easter
Rituals – exercising, self-care
Routines – going to work
We are having to adapt these rituals into something new, and as these change the way in which brands fit into our lives also changes.
What are consumers looking for from your brand during this crisis?
A direct benefit for them e.g. free delivery.
Honesty and transparency; is it taking you longer to deliver? Tell your customers this.
Listen; if you're experience an influx of communication, prioritise the key, recurring issues.
Look after your own; a brand says a lot about themselves by the way they treat their staff, brands that are seen to be protecting and reassuring their own win the hearts of the nation at this difficult time.
Strip it back; get to your point quickly.
Think about your media; consumer behaviours have changed; your marketing platforms need to also.
How are other brands adapting to this change?
Power of kindness – #bekind, supporting NHS/key workers, shopping local
Reassurance – we're in this together, people are seeking facts (BBC/Sky News)
Creativity – more time to indulge hobbies, home schooling
Wellbeing – self-care, gardening, DIY
Laughs – memes, lifting spirits
No doubt over the past few weeks you will have seen offers from UK businesses to NHS/key workers.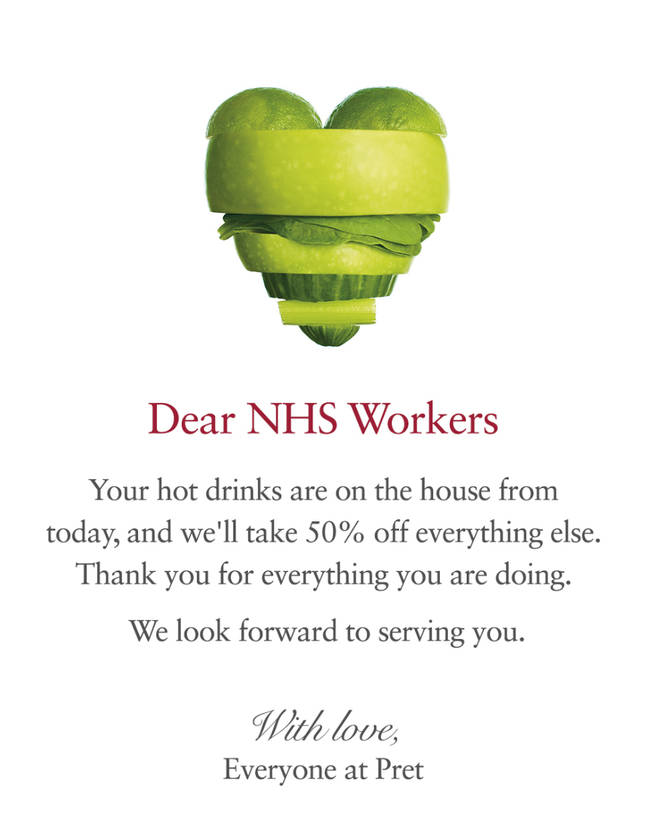 Why should your brand adapt?
Initial instinct may be to pull back on advertising, but there are strong points as to why you shouldn't.
Opportunity to grow and maintain cost effective and high share of voice.
Long periods off air are likely to weaken brand health and market share.
Customers will remember brands that jumped ship / became invisible.
What should your response look like?
Clear and concise.
Is it adding to anxiety? Do your consumers really need an email about what you're doing about coronavirus?
Reassure where possible; your brand is a sign of normality.
Be emotive.
Make it light-hearted, where appropriate.
Uplift the nation – be positive!
Remove new frictions; how can you remove barriers? Some examples include virtual open days/tours, contact free delivery and takeaway services.
Be generous; how can your brand help others?
Come together; rivalries have no place here; can you work together with your competitors to pool resources/staff?
Where possible, reinvent yourself; for example, Dyson are now making ventilators and Brewdog are producing hand sanitisers.
Inspire self-care and wellbeing.
How can The Media Angel help?
If you need guidance or advice on ways to adapt your marketing plans in the short-term, get in touch with our friendly team today – [email protected].
Further Reading
COVID-19, your marketing and how we can help
Adapting your advertising during the coronavirus
How brands are helping during the coronavirus
Home-schooling resources
Sources
https://www.cnbc.com/2020/02/26/zoom-has-added-more-users-so-far-this-year-than-in-2019-bernstein.html
Tags: marketing advice, marketing help, advertising advice, advertising help, coronavirus, COVID-19, business help during coronavirus UK, marketing help during coronavirus, advertising help during coronavirus, Wales marketing coronavirus, Wales advertising coronavirus.
Adapting your advertising during the coronavirus
In our previous blog, 'COVID-19, your marketing and how The Media Angel can help', we wrote about how the coronavirus is predicted to affect the marketing industry. This week we're looking at how brands are adapting their advertising and the importance of maintaining a presence when the instinct is to cut back.
How have brands reacted?
The effects of the coronavirus, self-isolation, and social distancing advice is being felt across almost every sector, especially following Monday 23 announcement by Boris Johnson that all non-essential stores must close.
Retail and fashion stores such as M&S had already announced a cut back on their marketing spend, however other retailers had seen this as an opportunity to redefine themselves, John Lewis for example had immersed themselves in community projects.
Other stores had already decided to close before the announcement, with Primark, Nike, McDonalds, Subway, Pret and Apple all temporarily shutting their doors as a result of declining sales and to encourage social distancing.
Wage uncertainty and working from home have prompted fears that e-commerce 'footfall' may not replace physical stores, but retailers with an online presence will undoubtably fare better than those without.
Why is it important to maintain an advertising presence?
At this time of uncertainty your instinct will be to pull back on all advertising, but by being adaptive and reactive, you can maintain a presence by targeting platforms which are faring better than outdoor, for example. But why should you maintain a presence?
While your competitors pull back on advertising spend, your campaigns will have an increased voice and project an image of corporate stability during challenging times.
Shifting your marketing strategy and exploring new platforms allows your advertising spend to become reactive and resilient to future problems. Trialling an online or social media campaign could provide really informative insights into your audience which you could implement into your next campaigns.
What platforms are best to use in the current situation?
In our previous blog, we talked about how platforms such as outdoor and transport will be affected, but on a positive note, which platforms are expected to see an increase in spend, and how can your brand use this appropriately?
Television and video on demand
While it might seem logical that television advertising would increase, this has not been the case so far as advertisers pull out due to the lack of key sporting events and popular shows like Eastenders.
ITV has estimated that they will see a 10% decrease in revenue due to the coronavirus.
However, historically television viewing has spiked during period of bad weather and other events when people spend more time indoors. People who are missing their weekly sporting fixtures may turn to re-runs, while others might indulge in some light-hearted, easy viewing as a way to escape our confusing reality.
Likewise, video on demand services such as Netflix have seen an increase in viewers over the past few weeks. This will likely be mirrored by other platforms such as ITV Hub and All 4 (Channel 4), as consumers watch at home. Sky is already reporting a 17% increase in video on demand viewing.
Quick Stats
46% of UK consumer are watching more TV (14% of them significantly more)
Total TV set viewing +6% in March
16-24 viewing +37%, 25-43 +24%
Sky Entertainment channels are up +21% yoy in March
VOD On Demand viewing is up +27% yoy
Bulletproof 2 on Sky One achieved – 1.9m downloads in 2 days
Sky News 11m viewers in a week +133%
Sky News online video hitting nearly 1m requests a day
Radio, podcasts and digital listening
During times of uncertainty, people turn to the radio for guidance and assurance.
Repeated studies show that radio is the most trusted medium for news, with research finding that 77% of audiences in the UK say they see radio as a trusted source of national news, more than any other media. The same study also found that 60% of listeners turn to radio to keep informed during emergency situations.
Reaching people via digital listening (radio via a laptop, PC, phone or smart speaker) can be targeted by location, age or interests. During winter 2019, 28.7million people in the UK listened to digital audio, with 67% of that being via a mobile device.
Quick Stats
Since the beginning of March, digital listening users have increase by an average of 23.8%, with LBC up a huge 60%, when compared with January 2020.
Podcast listening has skyrocketed for influential news brands, such as LBC and Sky News Daily, which has recorded over 1M listens for the last 30 days vs. 371K in January 2020.
Smart speaker listening up 11% compared to January 2020.
Music streaming e.g. Spotify up 23.3% compared to January 2020.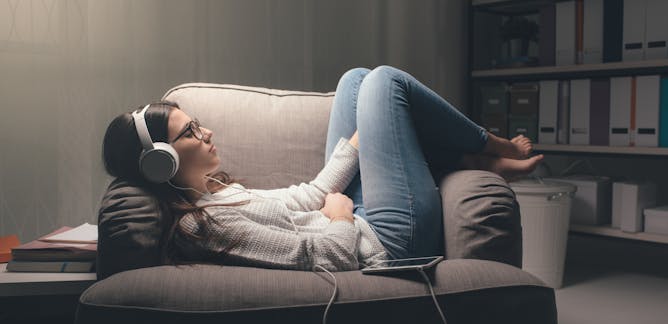 Online and social media
The consensus amongst the marketing industry is that online advertising platforms will see an increase as people start to self-isolate and practice social distancing.
Research has already shown that people are relying more on social media platforms (Global Web Index), 40% of us are also checking the news more frequently. It's predicted that social media advertising spend will increase by 22%.
Consumers are moving to social media for daily updates, varying from the UK governments' daily briefing to whether their local butchers are open today. It is vital your business has a presence on social media in order to communicate quickly with your audience. If you can't update your website daily, then make sure it is directing them to other channels you will be updating.
Leaflets
As consumers move indoors, leaflets are a great way to reach them in a targeted, yet safe, manner. The leaflet is left via 'non-contact' delivery in letterboxes or in communal porches and with people spending more and more time indoors, they'll be eager to stay connected with the outside world, and your brand.
How can The Media Angel help?
With over 70 years' experience in the marketing and advertising industry, our friendly and knowledgeable team are on hand to help you with any marketing-related questions or concerns you may have over this concerning time. If you are looking to shift advertising spend to a different platform, we can help you through this too. The best way to contact our team at the moment is via email, [email protected], or through our social media channels.
Sources
https://www.thedrum.com/news/2020/03/20/ms-reduces-marketing-spend-coronavirus-forces-fashion-retailers-cut-their-cloth
https://www.thedrum.com/news/2020/03/05/coronavirus-will-impact-ad-spend-could-drive-shift-utility-e-commerce-and-live
https://www.thedrum.com/opinion/2020/03/20/coronavirus-and-the-marketing-industry-what-happens-next
https://www.forbes.com/sites/bernardmarr/2020/03/20/why-companies-turn-to-digital-marketing-to-survive-covid-19/#1c8ca6302425
https://www.forbes.com/sites/bernardmarr/2020/03/20/why-companies-turn-to-digital-marketing-to-survive-covid-19/#1c8ca6302425
Tags: marketing advice, marketing help, advertising advice, advertising help, coronavirus, COVID-19, business help during coronavirus UK, marketing help during coronavirus, advertising help during coronavirus, Wales marketing coronavirus, Wales advertising coronavirus.
Home-schooling resources
We've collated some of our favourite home-schooling resources for keeping the kids entertained but still learning!
Get moving with Joe Wicks and Super Movers
Joe Wicks is hosting a free 30 minute P.E. session on his Youtube channel live everyday at 9am this week. He also has his '5 Minute Move' workouts for children too if you need some extra videos. He has workout videos for seniors too if you have any older relatives who enjoy being active!
You can find the videos here, on his Youtube channel https://www.youtube.com/user/thebodycoach1.
Super Movers is a collaboration between the BBC and the Premier League to help get kids moving even in limited spaces, and is easy to implement in your own home.
Packed full of fun activities designed to get kids moving, Super Movers is curriculum-linked, so you can be sure that they're learning as they stay active, even in the confines of your living room. https://www.bbc.co.uk/teach/supermovers
Maths
Carol Vordeman's website, themathsfactor.com, has been made free to use for the duration of the school closures. The website features games, tests and certificates when your child completes a 'level.' Find out more at https://www.themathsfactor.com/
Spelling
Susie Dent's spelling app, Sir Link a Lot, has also been made free to use for 12 weeks. It features modules and tests for those who wish to improve their spelling. You can download the app here https://www.sirlinkalot.org/
History
Horrible Histories helps teach children about history through funny sketches, songs and games. You can watch the episodes on BBC iPlayer, or play the games here: https://www.bbc.co.uk/cbbc/shows/horrible-histories
Animals
Ben Fogle will be answering all your wildlife-related questions on his Instagram at 4pm daily. https://www.instagram.com/benfogle/
Other subjects
BBC Bitesize has a wealth of great resources for a variety of subjects. There are different sections for each age and there's also an app to go with it. https://www.bbc.co.uk/bitesize
BBC Teach hosts over 30 recordings of interactive 30 to 40-minute programmes called Live Lessons, originally designed for use in the classroom, featuring leading experts and some of the BBC's biggest brands and talent, including Doctor Who, Blue Planet Live and CBeebies.
The lessons come with accompanying printable resources covering a range of subjects and Key Stages. https://www.bbc.co.uk/teach/live-lessons
COVID-19, your marketing and how The Media Angel can help.
Updated 20.03.2020
As people move inside and practice social distancing due to effects of the Coronavirus, outdoor marketing platforms such as mall, underground and rail are experiencing a decline in footfall and exposure. It is important that marketing plans remain agile and responsive in order to reach people as their behaviours change. Find out how COVID-19 is predicted to affect the marketing industry, and how we can help.
The effects so far
London Underground
As of 2 March, the number of people using the Tube dropped by 19% compared to the same week in 2019. Data also showed a 10% drop in London bus riders (BBC).
The London Underground handles up to 35 million passenger journeys per week, a decrease of 19% means over 6 million less journeys per week, over a two week campaign that could be 12 million less people seeing your advertising (BBC).
Yesterday (19th March), TfL also announced the closure of up to 40 stations across the network.
Rail
Some of the UK's rail services could be axed due to the coronavirus outbreak after the number train passengers fell by a fifth over the past week (The Independent).
Grant Shapps, Transport Secretary, said "The railways have definitely seen a big drop off … last week by about 18-20 per cent in the number of passengers."
Malls
Shopping centres experienced a slight increase in shoppers due to 'panic buying' but footfall has since dropped as news of the virus intensified.
With retailers such as Apple and Adidas closing stores in and outside of China and people practicing social distancing, it is expected that mall footfalls will continue to fall.
Predicted changes as consumers move indoors
As people's behaviours change and more work from home and stay away from public spaces, platforms such as broadcast video on demand (ITV Hub, All 4) and online will experience an increase in users.
Video on demand
Digital subscription services such as Netflix and Now TV have already experienced growth of 12.4% according to a survey by Barclaycard, a trend which is most likely mirrored in all video on demand services (The Drum).
Netflix also recently announced they will be reducing streaming quality in Europe to free up internet bandwidth for other uses.
Food delivery services have also seen a growth of 8.7% as people avoid supermarkets.
Online
With more and more people spending time at home, e-commerce advertising spend is predicted to grow by 17.7% and social media spend by 22.2% (The Drum).
91% of brand marketers surveyed by Marketing Week predict an increase in consumers' use of online services, while 77% expect to see a rise in social media activity and 71% predict an increase in ecommerce usage.
In light of these behaviour changes, 14% of brands have said they will be moving budget from out of home to online media (The Drum).
Internally, marketing agencies have been stopping face-to-face meetings and moving towards remote working. 32% of UK marketers say that remote working has been somewhat rare or rare until recently, 92% say it will become somewhat or very common over the next two quarters.
Radio
During these unprecedented times, radio becomes an important source of information for consumers, as well as a platform for people to escape to.
Repeated studies show that radio is the most trusted medium for news, with research finding that 77% of audiences in the UK say they see radio as a trusted source of national news, more than any other media. The same study also found that 60% of listeners turn to radio to keep informed during emergency situations.
A study by Audio Now has identified six ways people use radio.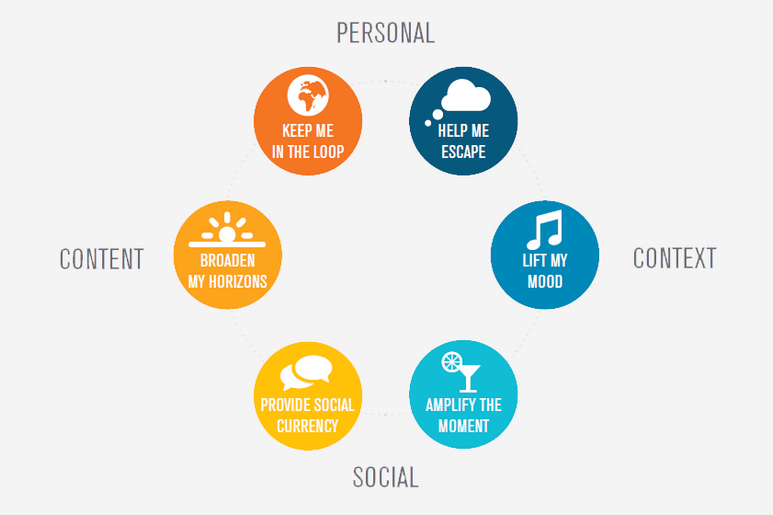 Live radio especially offers a human connection to those who may be self-isolating, or workers at home missing their colleagues!
On a positive note
A study by Kantar has shown that consumers are now more excited than ever to get back outside again!
How can we help?
In times as confusing and rapid-changing as these, having an experienced and friendly team alongside you and your business can help to alleviate some of the stress involved with adapting how you usually buy your media, and help plan new, adaptive strategies.
The Media Angel's team have already begun adapting their clients' campaigns to move with changing consumer behaviours.
If you need advice and help to plan and buy marketing campaigns to better suit your consumers' new behaviours, get in touch with our friendly team today.
Sources
https://www.bbc.co.uk/news/uk-england-london-51910740
https://www.cityam.com/tube-journeys-fall-during-uk-coronavirus-outbreak/
https://www.washingtonpost.com/business/shopping-malls-face-their-coronavirus-reckoning/2020/03/04/9c796d60-5e04-11ea-ac50-18701e14e06d_story.html
https://www.washingtonpost.com/business/shopping-malls-face-their-coronavirus-reckoning/2020/03/04/9c796d60-5e04-11ea-ac50-18701e14e06d_story.html
https://www.thedrum.com/news/2020/03/05/coronavirus-will-impact-ad-spend-could-drive-shift-utility-e-commerce-and-live
https://www.thedrum.com/news/2020/03/10/deliveroo-and-netflix-experience-coronavirus-boost
https://www.independent.co.uk/news/uk/politics/coronavirus-train-disruption-rail-transport-travel-grant-shapps-flights-a9403891.html
https://www.radiocentre.org/radio-bites-a-friendly-companion/
Tags: marketing advice, marketing help, advertising advice, advertising help, coronavirus, COVID-19, business help during coronavirus UK, marketing help during coronavirus, advertising help during coronavirus, Wales marketing coronavirus, Wales advertising coronavirus.
Case Study: The Media Angel help launch new Cardiff Airport route to Glasgow
Cardiff Airport launched their new route to Glasgow on 28th February with Loganair. The launch was promoted on Nation Radio Wales with presenters travelling to Glasgow to showcase what the city has to offer.
The launch marks the start of a year-round schedule that will connect the two cities. Designed to enable business or leisure trips of different durations, including weekends, long weekends and short breaks.
The route has a flight time of only 1 hour and 15 minutes, and operates up to eight times a week.
Across all its routes, Loganair provides 15kg of complimentary baggage allowance, in-flight refreshments and the option to join Clan Loganair – the airline's competitive reward programme for frequent flyers.
"It is fantastic to welcome Loganair's scheduled services to Cardiff, and we are really pleased that they have taken this opportunity to bolster links between Wales and Scotland. Wales has strong ties with Glasgow and the new regular service will help facilitate our passengers who need to travel for business, or for visiting friends and family."

Spencer Birns, Chief Commercial Officer at Cardiff Airport
The Media Angel used a promotion on Nation Radio Wales to advertise the launch. Presenter reads and 30″ adverts in the week up to the launch worked in conjunction with a competition to win flights and a hotel voucher.
On Friday 28th February, Nation presenters Sam Vaughan and Neil Greenslade travelled on the inaugural flight to Glasgow to visit some of the cities best attractions, providing social media coverage and audio.
The competition received 500 entries, and social media received 44,000 impressions.
If you have a product, brand or event to promote, get in touch with us today to find out how we can help.
Sources: https://www.cardiff-airport.com/news/2020/02/28/loganair-flights-to-glasgow-take-off-from-cardiff/
The Media Angel finalist at GO Excellence in Public Procurement Awards 2020
The Media Angel have been announced as a finalist in the Government Opportunities (GO) Excellence in Public Procurement Awards 2020 Wales for their work with Swansea University.
The GO Awards Wales celebrates excellence and innovation in all aspects of procurement, recognising outstanding achievement from the public, private and third sectors.
The Media Angel join other finalists in the 'Best Service – Micro and Small Businesses and Third Sector Organisations' category. Other finalists include Domestic Abuse Safety Unit North Wales, Welshpool Town Council and AutSide Education and Training.
The awards categories celebrate achievements in social value, teamwork, service delivery and more.
The judging panel for the GO Awards Wales is made up of some of the country's leading procurement experts, and The Media Angel are delighted that they have recognised their achievement in being selected as a finalist.
Mark Roscrow MBE, GO Awards Wales Lead Judge, said: "The GO Awards Wales are highly-prized – year on year the standard of entries is rising. I am looking forward to reviewing this year's submissions, and I'm delighted to see so many new organisations on the finalists list."
The countdown is on until the awards ceremony on 18th March, held at the Mercure Holland in Cardiff, good luck to all the finalists!