ITV Hits Record Ad Revenue
ITV hits record 24% ad revenue growth!
UK TV giant ITV has reported its full-year advertising revenue which is record for 2021 and painted a very healthy post-pandemic picture across the board.
The company, led by CEO Carolyn McCall, saw total external revenue soar 24 % to £3.4 billion, a sharp rise on the COVID-impacted 2020 figure of £2.7 billion. Total revenue at its production arm ITV Studios grew by 28 % to £1.7 billion, now just 2% below 2019's pre-pandemic levels. ITV Studios external revenue was up 30% to £1.17 billion.
Also it has been announced that ITV is combining its subscription and ad-funded streaming services in ITVX, a new digital platform that will have 15,000 hours of content at launch and a 160 million-pound dedicated budget for shows.
We've had great success with our client campaigns that have ran on ITV. Over the many years of working together on campaigns, we have built a great rapport with all TV and video on demand suppliers. We are currently working on some exciting campaigns, and have many bookings and proposed plans in place for the year ahead.
If you're looking to advertise on TV or VOD products, we have specialist media buyers who can help make your adverts come to life.

Contact us today to find out more!
Love Island 2021 viewing figures, the best yet
Love island has continued to prove its popularity with the 2021 series averaging 3.3 million TV viewers with a 16% share. Across all devices it averaged 4.2 million viewers making it the biggest series on a digital channel since Love Island in 2019 and was up on the 2020 series by 300,000 viewers. ITV Hub's audience alone was 2.1 million.
The viewing figures for the 16-34 age group are impressive with 1.7 million viewers and a share of 51.8%. It was the second most watched series across all channels second in place to Line of Duty. Love Island won the 9pm slot amongst 16-34s 45 times (excluding Saturday episodes) across its run, only beaten by some Euro matches. Viewing figures in this age group were up 100,000 and 9.8 share points compared to 2020.
These viewer statistics indicate that the popularity of Love island goes from strength to strength and how well this genre of programmes resonates with younger viewer age groups.
If you would like to target these growing audiences and would like help to reach Gen Z viewers please contact our friendly team
Video on demand growth stays strong into 2021
Growth in video on demand [VOD] has remained strong into early 2021, as 'stay at home' restrictions continue in the UK.
Sky VOD is up 40% year-on-year, with boxset bingeing and news driving the increase. Entertainment viewing is up 33% year-on-year, with news up 23% as people continue to want to stay abreast of changing guidelines.
Watching during the daytime, and on televisions, has also increased. Daytime VOD Viewing in 2020 increased by +60% y-o-y and television VOD viewing now accounts for more than 1 in 10 of all minutes viewed for Sky individuals.
There has never been a better time to include video on demand in your marketing plans. The wealth of targeting opportunities suit any budget, and reporting helps track performance.
The Media Angel can target VOD campaigns using location, postcode, age, gender, affluence, families with children, home owners, car owners pet owners, and so many more!
If you'd like to find out more about including video on demand into your marketing campaigns, get in touch with our friendly team!
How has the UK's media consumption changed since lock-down began?
It's been almost two months since our first blog about how the coronavirus has affected the UK advertising industry, so we thought it was a good moment to take a look at how things stand in May 2020.
---
Television
Across the major channels, television viewing has grown massively since lock-down was introduced in the UK. Sky viewing has increased by 24%, taking the average time spent watching TV per day to 3 hours 40 minutes, that's an increase of 5 hours per week since lockdown began.
Younger audiences have seen the biggest increases in television viewing, 16-24 year olds were watching 57% more TV now than they were this time last year.
Unsurprisingly, as more of us are at home, daytime viewing has increased by 39%.
Viewers are tuning into the news and light entertainment more than any other genre. Gordon, Gino and Fred: American Road Trip concluded with 4.0m viewers, which was up 1.4 million viewers compared to the slot last year.
Video on Demand
ITV Hub has seen viewing hours increase by 82%, with catch-up viewing across drama up 26% year on year. Sky On Demand was also up by 52%.
Likewise, All 4 achieved its highest number of quarterly views ever across Q1 of 2020. This record breaking period includes All 4's biggest ever month, week and day of viewing in March, with viewing up 37% year on year.
Video on demand platforms also remain popular with a younger audience, viewing was up 30% among 16-34 year olds, with almost 80% of all 16-34s registered with All 4 in the UK.
Radio
From our previous blogs it should come as no surprise that radio continues to perform well.
Commercial radio industry body Radiocentre found that 38% of commercial radio listeners are tuning in for an extra hour and 45 minutes each day, hitting an average of 26 hours a week compared with 14 hours a week prior.
Bauer's radio network's average reach also up a quarter and listening hours up by almost a fifth, as was Global's.
Streaming
Streaming on platforms like Spotify have seen subscribers increase, in Q1 of 2020 Spotify saw a rise of 31% year on year.
While usage in cars, wearables (e.g. smart watches) and web platforms dropped last quarter, Spotify said that its TV and game console audience has grown in excess of 50% over the same period.
Outdoor and transport
Unsurprisingly, outdoor and transport advertising continue to see low levels of reach and footfall as people stay indoors and avoid public transport.
Looking to the future, it may take some time for reach and footfall figures to reach pre-lock-down levels as capacity restrictions are introduced and commuters are encouraged to cycle or walk to work.
---
Keep an eye on our blog and social media for more updates on the advertising sector.
If you need advice on planning future marketing campaigns, get in touch with our friendly team today at [email protected].
Tags: marketing, advertising, change, updates, advice, UK, United Kingdom advertising, industry, UK advertising industry, WARC, ITV, Sky, All 4, radio, Bauer, Global, Spotify, streaming.
How are our television viewing habits changing?
Since the outbreak of coronavirus in the UK, and the following government restrictions, TV viewing has increased by 24%, according to BARB.
Viewing figures increase across the board
Television viewing year-on-year is up across every age from 15-75+ years however, younger audiences have seen the biggest increases with the largest jump with those aged 16-24 years old (+65%). 26-34 year olds and 35-44 year olds have increased by 51% and 44% respectively (Sky).
Daytime television commute
When we compare pre and post lockdown, 'working hours' during weekdays have seen the biggest levels of growth overall, with daytime (0600-1859) growing +16% and lunchtime (1200-1359) growing +31% overall (ITV).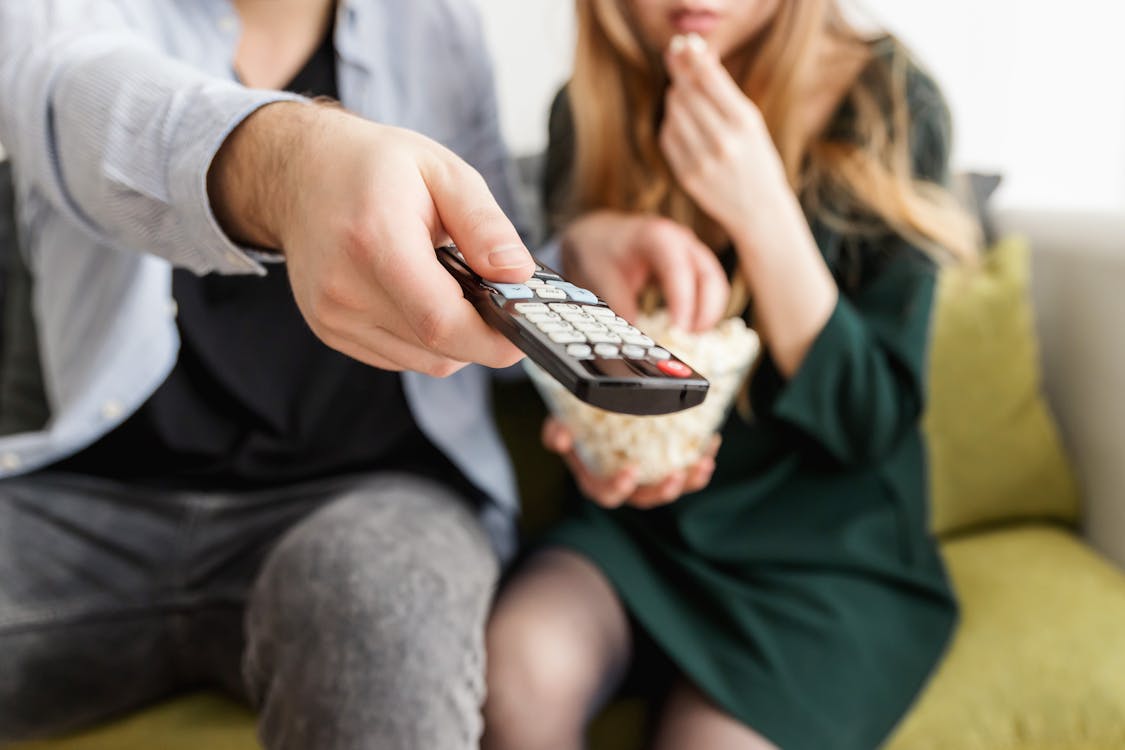 Sharing is caring (and good news for advertisers too)
Our viewing habits are changing across the board. BARB data shows that shared TV viewing (multiple people watching one TV) has grown by 37% since lockdown began, versus a 15% increase in watching TV alone.
We looked into the increase in shared viewing and the benefits for advertisers in a previous blog . Shared viewing is a positive experience and broadcaster-video-on-demand (BVOD) Platforms such as ITV Hub, All 4, 5oD) delivers a highly 'absorbed' viewing situation, something which produces greater happiness and engagement with the content. This in turn can have a halo effect on the brands investing in BVOD and result in them being viewed in a more positive light, and with greater brand impact
Viewers return to nostalgic TV moments
There are also been a resurgence in nostalgic viewing as people try to 'escape from reality' through light-hearted entertainment. This has been reflected in the viewing numbers. Since the start of lockdown, for example, viewing of Only Fools and Horses on Gold is up 20% since last year and Last of the Summer Wine on Drama is up 30% versus 2019.
This is also reflected in Ant & Dec's Saturday Night Takeaway on ITV – the first episode without a live audience on 21 March was watched by 9.89 million overnight viewers – their highest ever!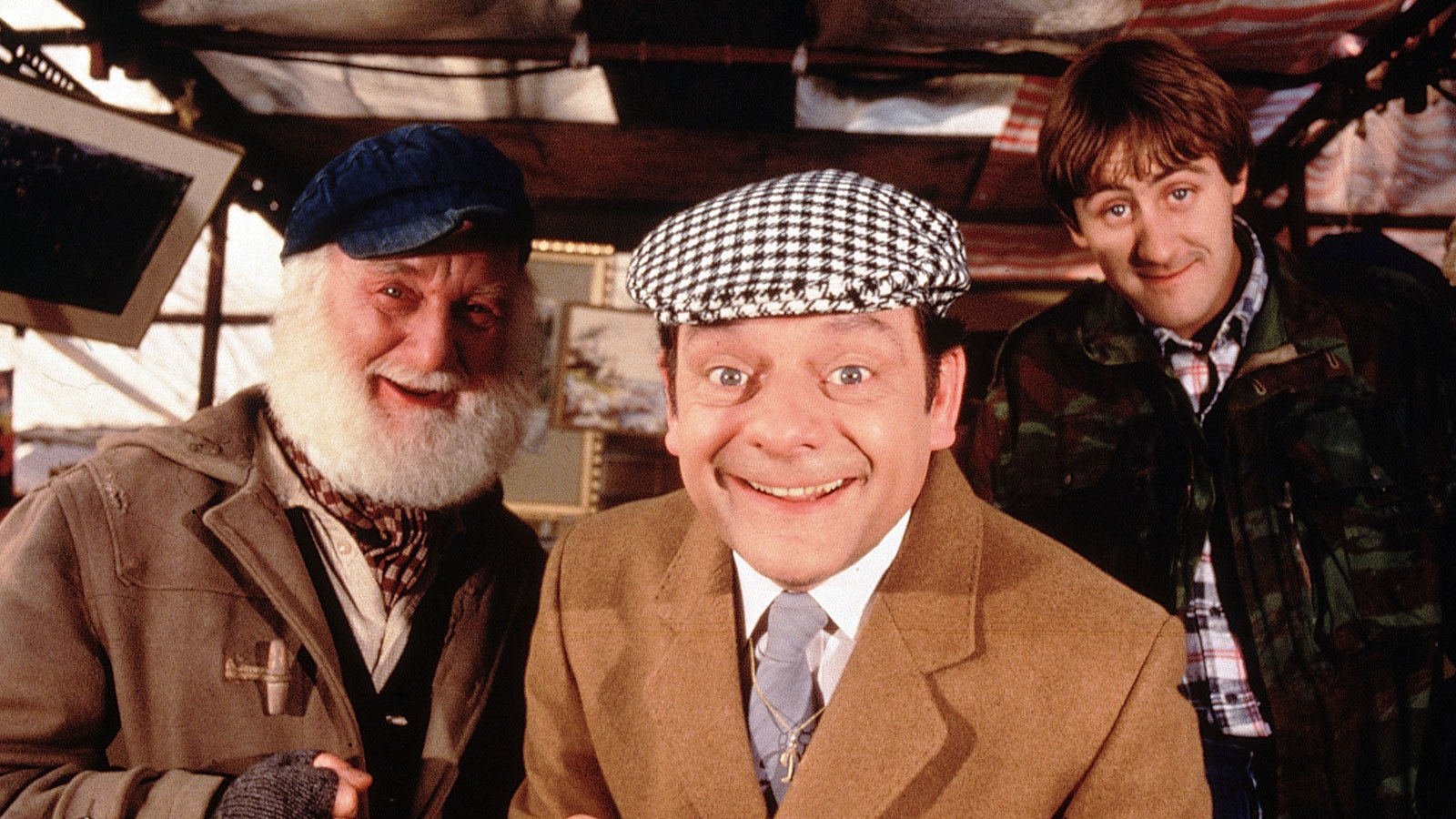 Hungry for news
It is also no surprise that TV news has seen increases in viewing figures too as people seek out information and re-assurance. Viewing of TV news content increased by 124% during the first three weeks of lockdown, according to BARB.
The Prime Minister's lockdown announcement on 23 March made TV history, viewed by over 27million people across 6 channels.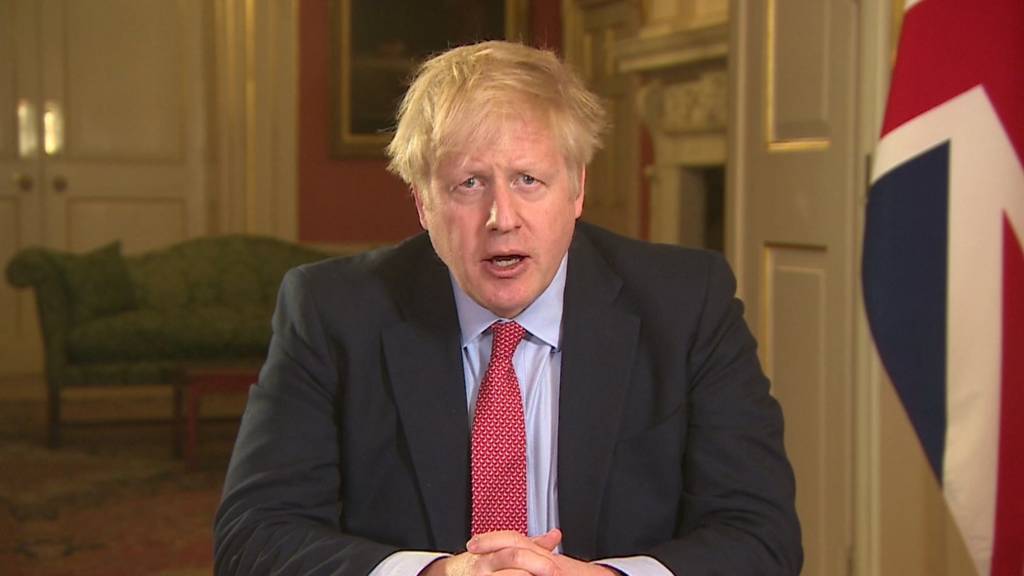 How can we help you?
The Media Angel can help with your marketing campaigns, whether you have used TV before, or if it's your first time!
We can help chose the most appropriate channels, locations, and programmes to attract your target audience. TV can be more affordable than you think.
Get in touch with our friendly team today, [email protected]
Tags: television viewing habits, television viewing, tv, tv viewing, coronavirus, home, ITV, All 4, Sky, BBC News, tv figures.
ITV build on 2019 growth with rival to Sky Adsmart
ITV's answer to Sky Adsmart will launch in February 2020, allowing brands to combine ITV's first-party data with their own, and monitor and optimise campaigns in real-time.
Planet V, announced in November 2019, will allow advertisers more control of their video on demand services.
Kelly Williams, managing director of commercial at ITV, said: "Planet V is a significant step forward for us, meeting the widening demands of advertisers and bringing ITV's unparalleled combination of mass simultaneous reach and targeted advertising. It will be a continually evolving platform, providing the very best frictionless, data-driven buy, in a premium, brand-safe environment, for our clients."
This latest development adds to ITV's growth in 2019, with viewing hours increasing by 13%.
ITV also reached 500m hours of viewer consumption, after meeting its 30m users target two years early. 
ITV's top shows of 2019 included:
Love Island
Coronation Street
Emmerdale
I'm a Celebrity… Get Me Out of Here!
The Only Way is Essex
and the Rugby World Cup
Want to see your advert alongside some of the biggest TV moments of 2020? Get in touch with our friendly team today.
Sources: https://www.thedrum.com/news/2019/11/12/itv-unveils-addressable-tv-ad-solution-planet-v-sky-adsmart-alternative , https://www.thedrum.com/news/2020/01/10/love-island-pushes-itv-hub-viewing-up-13-500m-hours-2019
Love Island audience grows 10% year on year
After another record breaking year, Love Island continues to be at heart of the nation's conversation.
This year saw the biggest series yet of Love Island with a total average audience of 5.6million viewers.
Quick Stats
+546%
Love Island's TV audience has grown +546% since Series 1, and +10% year on year.
8 million
Love Island was the most talked about TV series of the year, generating 8 million tweets.
The most watched programme of the year for 16-34 adults.
The biggest show on ITV2 ever.
3 million
Love Island's Instagram hit 3m followers, becoming the biggest reality TV account, beating Keeping Up with the Kardashians.
What does it mean for brands?
Love Island 2019 brand partners saw an increase of 15% in brand awareness.
Love Island 2019 brand partners experienced a 19% increase in brand consideration.
Love Island online brand partners experienced a 20% uplift in unique search visits in 2019.
If you'd like to advertise your brand amongst Love Island, or any other popular program, then get in touch with our friendly team at The Media Angel on

[email protected]

. You'll be pleasantly surprised at how affordable it could be.
ITV and BBC push subscription video on demand platform to rival Netflix
The UK's two biggest broadcasters, ITV and the BBC, are in the final stages of discussions to launch a new subscription video-on-demand streaming service, BritBox, in the second half of the year.
"BritBox will be the home for the best of British creativity – celebrating the best of the past, the best of today and investing in new British-originated content in the future," said ITV CEO Carolyn McCall.
Other UK broadcasters are expected to join the project in due course. While no price has yet been confirmed it is expected to be "competitive".
The move is a belated response to developments in the sector, where Netflix, Amazon and Sky's NOW TV have led the charge to meet growing consumer demand in the UK for streaming services.
In the UK, more than 12 million households have at least one SVOD service and BARB data shows that more households are taking multiple subscriptions. The annual growth in homes with any SVOD service is 20%, the growth in homes with multiple services is 32%, with 4 million homes now having more than one subscription.
In addition to the demand for streaming services, ITV research indicates strong interest in British content. With 43% of all online homes interested in subscribing to a new SVOD service which features British content – a figure that rises to over 50% in homes with a Netflix subscription.
Josh Krichefski, CEO at MediaCom UK, described the new venture as "a positive, but ultimately necessary, step" for broadcasters seeking to attract a generation of younger viewers who are most likely to be abandoning traditional linear TV; nearly half of teens watch TV on-demand most often, he pointed out.
A recent study by marketing and media consultancy Ebiquity suggested that broadcasters in the UK face a "tipping point" over the next three to five years as more viewers switch to subscription streaming services, such as Netflix and Amazon Prime.
It remains to be seen whether viewers will be prepared to add yet another subscription layer on top of the TV licence fee. Much will depend on the quality of the original programming and here BritBox is a small player when set against the £10bn Netflix spent globally on this last year.
How could advertising on video-on-demand help your advertising goals? Get in touch, [email protected]
Sourced from ITV, Guardian, Variety; additional content by WARC staff
'ITV will be more than TV': broadcaster sees ad revenues rise on back of Love Island & World Cup
ITV has posted a positive set of interim results for the six months to 30 June 2018 with total advertising revenue rising 2% to £890m and online revenues ballooning by 48% on the back of successful runs for both Love Island and The World Cup.
This saw total ITV revenue jump 8% to £1.848m over the period, glad tidings which have emboldened the broadcaster to flesh out its 'more than TV' as it repositions itself as a fully integrated producer broadcaster that isn't solely reliant upon UK advertising.
In practice this will see ITV expand production output and create a scaled direct to consumer arm to encourage viewers to become customers by spending money on a range of content and experiences, with £40m to be invested in 2019 alone to make this dream a reality.
Chief executive Carolyn McCall said: "ITV will be more than TV – it will be a structurally sound integrated producer broadcaster where we aim to maintain total viewing and increase total advertising revenue; it will be a growing and profitable content business, which drives returns; and it will create value by developing and nurturing strong direct consumer relationships, where people want to spend money on a range of content and experiences with a really trusted brand.
"We will deliver this strategy by building greater capability in data, analytics and technology as well as developing the great creative and commercial talent ITV already has. Executing the strategy will enable us to continue to deliver sustainable returns to our shareholders."
Looking ahead to the remainder of 2018 ITV expects total advertising to rise a further 1% for the nine months to the end of September, with a subdued third-quarter remaining largely flat owing to ongoing economic uncertainty.
England's unexpected World Cup success led ITV to score its largest UK TV audience since the 2012 Olympics.
Source: https://www.thedrum.com/news/2018/07/25/itv-will-be-more-tv-broadcaster-sees-ad-revenues-rise-back-love-island-the-world-cup
If you want to make sure your using your marketing budget to its full potential, then
give our team a call on 02921 320 200 or email at

[email protected]
ITV reports drop in ad revenue.
ITV ad revenue dropped in 2016 by 3% to £1.67bn and predicts a drop of 6% for Q1 in 2017. This is the first drop since 2009 following the financial crisis and the economic uncertainty is being blamed for 2016.
However, ITV says that it outperformed the advertising market as a whole and predicts it will do the same in 2017.
Supermarkets, banking, retail, finance, and food sectors decreased their spend.
Entertainment, leisure, cars, cosmetics and household goods continued to spend.
Production revenues helped its pre-tax profit rise 4% to £847m.
Go Air Trampoline Park has landed in Manchester!
We've been extremely busy over the last couple of months, helping Go Air launch Manchester's biggest trampoline super park.
We started working with Go Air early in 2015 with the launch of the first site in Cardiff in October 2016. Manchester is Cardiff's black-and-yellow sister venue, and we've been working hard to implement a high impact launch campaign to a wide audience in this location. With 200 wall to wall trampolines, battle beams, giant air bag and bounce basketball Go Air in Manchester has something for everyone. The park even hosts fitness classes and is available for public birthday parties.
Go Air were keen to target all adults including families with children and teenage groups to raise awareness of the park's opening over the Easter break. The team required our expertise on effectively reaching their audience in the right places at exactly the right time, through the most cost effective means.
We put together a targeted campaign that included airtime on popular Manchester radio stations Capital North West and Key 103, along with a Drive Time promotion on Capital to build anticipation and excitement around Manchester's largest trampoline park. Click here to see Capital North West hosts Rob and Wingman at Go Air Manchester.
In order to be precise in reaching families with children we included adverts and a competition in the Manchester edition of the Primary Times which is distributed to Primary schools and families specifically. To ensure we were remaining targeted and producing minimal wastage we took advantage of the precise geo-targeting technologies provided by ITV Player. We ran a campaign delivering impressions to all adults with children in Manchester, seeing fantastic engagement within the first week. TV and video are without doubt the most effective ways to build brand fame and brand awareness, so to make sure the launch campaign was particularly high impact yet still targeted and cost effective, we complemented the ITV Player campaign with Sky Adsmart. The advert was to be delivered to parents with children between the ages of 5 and 17 across a month on Sky channels.
Building campaign frequency and reach across the city was also important for achieving maximum impact. We took advantage of cost-effective tram interiors as part of this integrated campaign. The high dwell time on tram journeys means interiors are perfect for engaging multiple audiences when they're on the move. Audiences 'on the move' are said to be more receptive to advertising messages with 43% being more alert when out of home. Tram routes travel around Manchester, spreading awareness of Go Air's trampoline super park further for higher frequency and reach.
If you think your campaign could benefit from our team's award winning media planning and buying expertise, please get in touch with us. We'd love to offer our advice and assistance for getting the best returns on your investment, and we can tackle a variety of different briefs. Drop us an email at [email protected] or call 02921 320 200.
Caring Children's Charity Chooses Caring Media Agency
The team at The Media Angel are delighted to kick-start 2015 with a new client; leading children's hospice charity Tŷ Hafan – one of the UK's top paediatric palliative care charities, based in Sully, South Wales.
One of the key objectives at The Media Angel is to work with organisations that make a real difference to people's lives. Starting this month, The Media Angel is helping to promote the opportunity to bequeath Tŷ Hafan a legacy gift in your Will.
Since 1999, Tŷ Hafan has helped over 600 Welsh families with children to make the most of their precious time left together, and one in five of the children Tŷ Hafan support is cared for thanks to the gifts that have been left in Wills.
Alison Debono, Managing Director of The Media Angel said: 
"I feel really privileged to be working with such an amazing organisation such as Tŷ Hafan . The work they do is unbelievable and makes a huge difference to families who must be going through such a hard time."
This marketing campaign consists of a mix of innovative video-on-demand advertising using ITV Player, targeting adults across Wales, and print adverts across highly circulated press and magazine titles to help share and raise awareness of the amazing work that Tŷ Hafan does.
Alison added:
"We wanted to make sure that the right media platforms were used for their precious budget, and we are confident the campaign will get to the right people across the right areas."
Laura Barlow, Legacy and In Memory Fundraiser from Tŷ Hafan said:
"It's been great working with Alison and her team at The Media Angel. Based on our brief they came up with innovative ideas and selected media options that we hadn't before considered a possibility; particularly with some of the new digital on-demand services.

"The team has been so helpful; they are flexible, supportive and we are very much looking forward to a continued partnership and friendship in the future."
To find out more about the legacy 'Leave a Gift' campaign, watch the video at: www.tyhafan.org/leaveagift.
Contact Tŷ Hafan for a free information pack via email: [email protected] or call: 029 2053 2265.
If you'd like help with any of your marketing campaigns then please get in contact with The Media Angel on 02921 320200, or email: [email protected]. We are here to help.