Video on demand growth stays strong into 2021
Growth in video on demand [VOD] has remained strong into early 2021, as 'stay at home' restrictions continue in the UK.
Sky VOD is up 40% year-on-year, with boxset bingeing and news driving the increase. Entertainment viewing is up 33% year-on-year, with news up 23% as people continue to want to stay abreast of changing guidelines.
Watching during the daytime, and on televisions, has also increased. Daytime VOD Viewing in 2020 increased by +60% y-o-y and television VOD viewing now accounts for more than 1 in 10 of all minutes viewed for Sky individuals.
There has never been a better time to include video on demand in your marketing plans. The wealth of targeting opportunities suit any budget, and reporting helps track performance.
The Media Angel can target VOD campaigns using location, postcode, age, gender, affluence, families with children, home owners, car owners pet owners, and so many more!
If you'd like to find out more about including video on demand into your marketing campaigns, get in touch with our friendly team!
How has the UK's media consumption changed since lock-down began?
It's been almost two months since our first blog about how the coronavirus has affected the UK advertising industry, so we thought it was a good moment to take a look at how things stand in May 2020.
---
Television
Across the major channels, television viewing has grown massively since lock-down was introduced in the UK. Sky viewing has increased by 24%, taking the average time spent watching TV per day to 3 hours 40 minutes, that's an increase of 5 hours per week since lockdown began.
Younger audiences have seen the biggest increases in television viewing, 16-24 year olds were watching 57% more TV now than they were this time last year.
Unsurprisingly, as more of us are at home, daytime viewing has increased by 39%.
Viewers are tuning into the news and light entertainment more than any other genre. Gordon, Gino and Fred: American Road Trip concluded with 4.0m viewers, which was up 1.4 million viewers compared to the slot last year.
Video on Demand
ITV Hub has seen viewing hours increase by 82%, with catch-up viewing across drama up 26% year on year. Sky On Demand was also up by 52%.
Likewise, All 4 achieved its highest number of quarterly views ever across Q1 of 2020. This record breaking period includes All 4's biggest ever month, week and day of viewing in March, with viewing up 37% year on year.
Video on demand platforms also remain popular with a younger audience, viewing was up 30% among 16-34 year olds, with almost 80% of all 16-34s registered with All 4 in the UK.
Radio
From our previous blogs it should come as no surprise that radio continues to perform well.
Commercial radio industry body Radiocentre found that 38% of commercial radio listeners are tuning in for an extra hour and 45 minutes each day, hitting an average of 26 hours a week compared with 14 hours a week prior.
Bauer's radio network's average reach also up a quarter and listening hours up by almost a fifth, as was Global's.
Streaming
Streaming on platforms like Spotify have seen subscribers increase, in Q1 of 2020 Spotify saw a rise of 31% year on year.
While usage in cars, wearables (e.g. smart watches) and web platforms dropped last quarter, Spotify said that its TV and game console audience has grown in excess of 50% over the same period.
Outdoor and transport
Unsurprisingly, outdoor and transport advertising continue to see low levels of reach and footfall as people stay indoors and avoid public transport.
Looking to the future, it may take some time for reach and footfall figures to reach pre-lock-down levels as capacity restrictions are introduced and commuters are encouraged to cycle or walk to work.
---
Keep an eye on our blog and social media for more updates on the advertising sector.
If you need advice on planning future marketing campaigns, get in touch with our friendly team today at [email protected].
Tags: marketing, advertising, change, updates, advice, UK, United Kingdom advertising, industry, UK advertising industry, WARC, ITV, Sky, All 4, radio, Bauer, Global, Spotify, streaming.
How are our television viewing habits changing?
Since the outbreak of coronavirus in the UK, and the following government restrictions, TV viewing has increased by 24%, according to BARB.
Viewing figures increase across the board
Television viewing year-on-year is up across every age from 15-75+ years however, younger audiences have seen the biggest increases with the largest jump with those aged 16-24 years old (+65%). 26-34 year olds and 35-44 year olds have increased by 51% and 44% respectively (Sky).
Daytime television commute
When we compare pre and post lockdown, 'working hours' during weekdays have seen the biggest levels of growth overall, with daytime (0600-1859) growing +16% and lunchtime (1200-1359) growing +31% overall (ITV).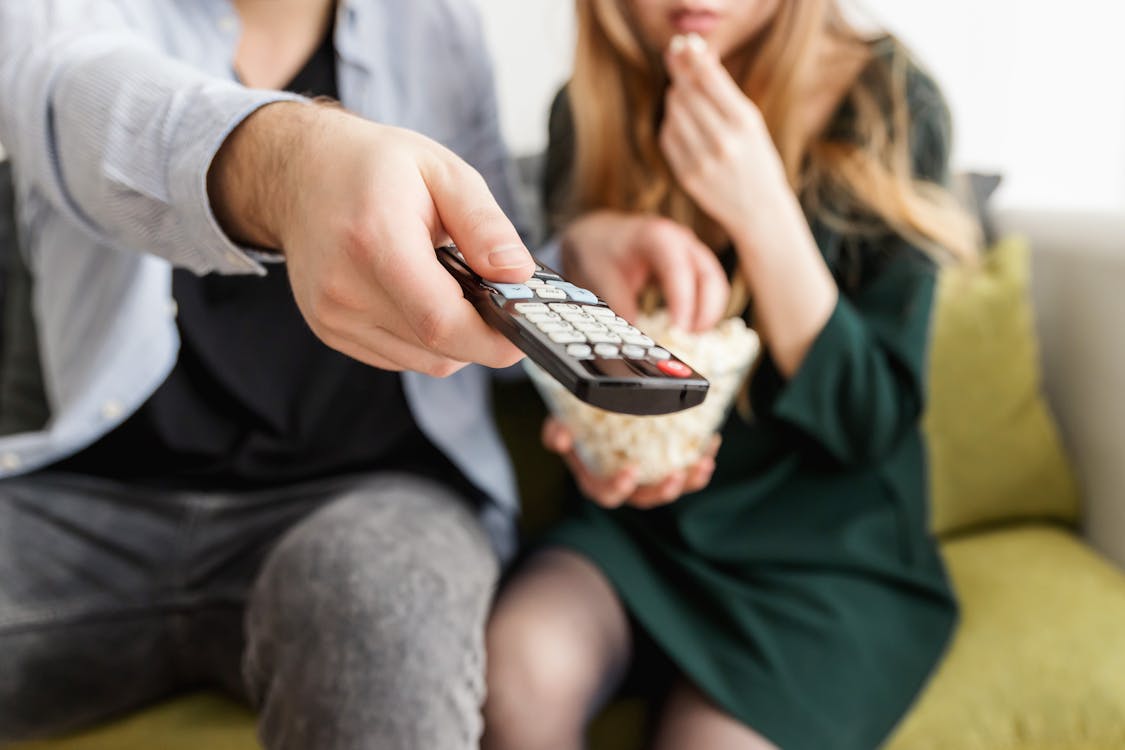 Sharing is caring (and good news for advertisers too)
Our viewing habits are changing across the board. BARB data shows that shared TV viewing (multiple people watching one TV) has grown by 37% since lockdown began, versus a 15% increase in watching TV alone.
We looked into the increase in shared viewing and the benefits for advertisers in a previous blog . Shared viewing is a positive experience and broadcaster-video-on-demand (BVOD) Platforms such as ITV Hub, All 4, 5oD) delivers a highly 'absorbed' viewing situation, something which produces greater happiness and engagement with the content. This in turn can have a halo effect on the brands investing in BVOD and result in them being viewed in a more positive light, and with greater brand impact
Viewers return to nostalgic TV moments
There are also been a resurgence in nostalgic viewing as people try to 'escape from reality' through light-hearted entertainment. This has been reflected in the viewing numbers. Since the start of lockdown, for example, viewing of Only Fools and Horses on Gold is up 20% since last year and Last of the Summer Wine on Drama is up 30% versus 2019.
This is also reflected in Ant & Dec's Saturday Night Takeaway on ITV – the first episode without a live audience on 21 March was watched by 9.89 million overnight viewers – their highest ever!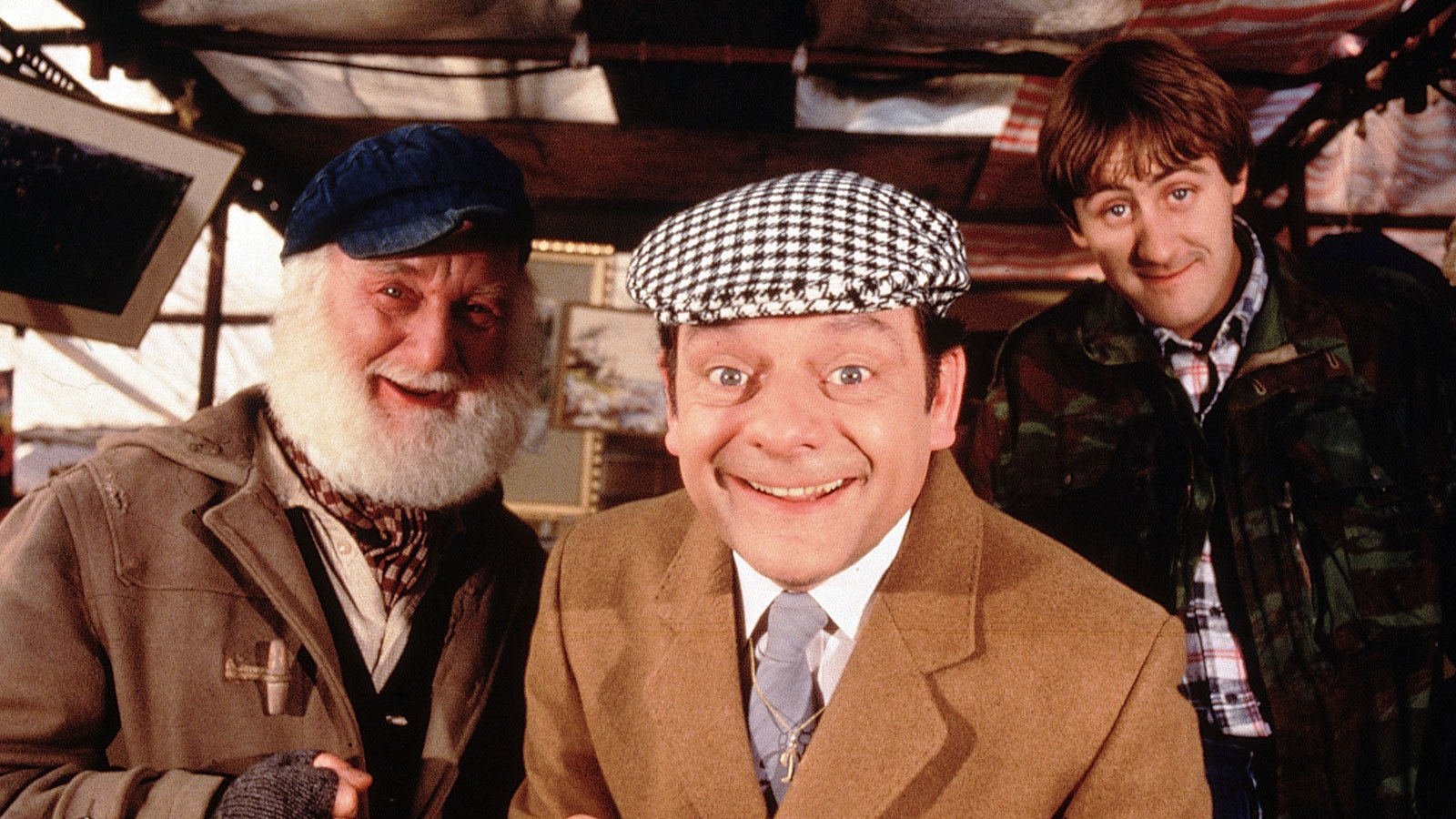 Hungry for news
It is also no surprise that TV news has seen increases in viewing figures too as people seek out information and re-assurance. Viewing of TV news content increased by 124% during the first three weeks of lockdown, according to BARB.
The Prime Minister's lockdown announcement on 23 March made TV history, viewed by over 27million people across 6 channels.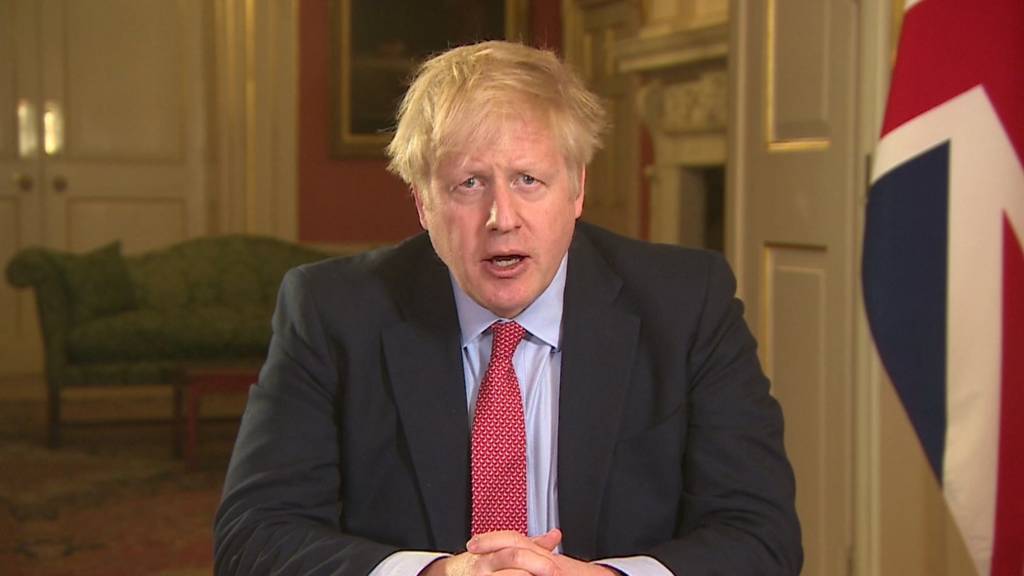 How can we help you?
The Media Angel can help with your marketing campaigns, whether you have used TV before, or if it's your first time!
We can help chose the most appropriate channels, locations, and programmes to attract your target audience. TV can be more affordable than you think.
Get in touch with our friendly team today, [email protected]
Tags: television viewing habits, television viewing, tv, tv viewing, coronavirus, home, ITV, All 4, Sky, BBC News, tv figures.
ITV build on 2019 growth with rival to Sky Adsmart
ITV's answer to Sky Adsmart will launch in February 2020, allowing brands to combine ITV's first-party data with their own, and monitor and optimise campaigns in real-time.
Planet V, announced in November 2019, will allow advertisers more control of their video on demand services.
Kelly Williams, managing director of commercial at ITV, said: "Planet V is a significant step forward for us, meeting the widening demands of advertisers and bringing ITV's unparalleled combination of mass simultaneous reach and targeted advertising. It will be a continually evolving platform, providing the very best frictionless, data-driven buy, in a premium, brand-safe environment, for our clients."
This latest development adds to ITV's growth in 2019, with viewing hours increasing by 13%.
ITV also reached 500m hours of viewer consumption, after meeting its 30m users target two years early. 
ITV's top shows of 2019 included:
Love Island
Coronation Street
Emmerdale
I'm a Celebrity… Get Me Out of Here!
The Only Way is Essex
and the Rugby World Cup
Want to see your advert alongside some of the biggest TV moments of 2020? Get in touch with our friendly team today.
Sources: https://www.thedrum.com/news/2019/11/12/itv-unveils-addressable-tv-ad-solution-planet-v-sky-adsmart-alternative , https://www.thedrum.com/news/2020/01/10/love-island-pushes-itv-hub-viewing-up-13-500m-hours-2019
Something new from SKY TV- SKY Regional
Sky has developed new technology to allow advertisers to run regionally targeted TV campaigns. Previously this capability has been used to target niche audiences.
They are trialling a solely regional functionality from September to December 2016.
Key Info
• Sky Media SOV in the ITV1 regions ranges from 35-40%*
• Sky Media has a younger and higher ABC1 audience than ITV1
• Target all UK regions excluding London, Central, Meridian, Anglia
• Can expand the coverage & effectiveness of regional campaigns
• Data analytics option for advertisers prepared to share results
The Process
• Identify your ITV1 region(s)
• Send your advert to the Sky+ HD boxes in your chosen region(s)**
• Ads served in any linear or time-shifted break across 86 channels***
• Viewers need to see at least 75% of an advert for it to count as an impression
• Only pay for the number of impressions delivered
• Impression reports supplied through the campaign period
So if you advertise on TV and put 25% of your total spend on Sky regional (Sky's SOV) then the coverage should increase by over 12% from 42% to 47.3%
This is a great new, cost-effective way of reaching a large audience in your target area at a more affordable price than SkyAdSmart.
If you are interested in advertising your brand on TV, call one of our team today on 02921 320 200.
Sky AdSmart enhances its highly targeted services…
Great news for small, niche and local businesses! From this month, advertisers will be able to deliver television adverts into Sky homes on an area postcode basis.
Advertisers can now be even more specific in targeting audiences; basing delivery on the first two letters of a postcode in addition to the existing location based targeting offered by Sky.
Whereas location based targeting allowed advertisers to select audiences based on TV regions or metropolitan areas such as Cardiff, Manchester or London, this new system is highly specific and therefore extremely cost-effective for businesses. This type of specificity hugely minimises wastage and allows advertisers to talk directly and efficiently to preferred audiences.
This is fantastic news for smaller businesses who might have previously considered television advertising too expensive with too much wastage for their media budgets. Allowing more accurate targeting is designed to encourage more brands to enter the TV advertising market and take greater control over their campaign budget.
Sky AdSmart works by tailoring the content of TV ad breaks according to household profiles and locations. This makes television advertising far more accessible for smaller organisations with precious media budgets, local businesses and those that cater to highly specific, niche audiences.
New developments to the AdSmart service will include targeting via attributes such as 'pet ownership' and advertisers will be able to fine tune their targeting further by creating their own custom audiences using their customer data.
If you would like to find out more about how you could get your brand and business onto TV contact The Media Angel today. Reaching your highly specific audiences, in the comfort of their own homes is easier and more viable than you might think!
Cardiff Airport & CityJet first travel companies to try Sky AdSmart in Wales
Sky AdSmart allows advertisers to tailor TV advertising to their specific target audience and areas of the UK.
This clever technology allows companies to advertise on the likes of Sky 1, Sky Living and Sky Movies, with very little wastage and at an affordable price.
Through us at The Media Angel, Cardiff Airport has been able to utilise this advertising concept to help promote their newest airline, CityJet to its target audience.
CityJet flights are direct to Edinburgh, Glasgow, Paris and Jersey from just little as £99 return.
Alison Debono, Director of The Media Angel said:
"We are very excited for the future of TV advertising and Sky AdSmart, and for local companies who want to advertise on TV. Having worked in TV advertising and having heard all the objections as to why clients can't consider it. Sky AdSmart are knocking down those barriers and making it an easy and natural advertising platform to try."
Sky AdSmart now means businesses can speak directly to their target audience in a cost effective and efficient way, even having different adverts to talk to different customers or to push different brands. Businesses in Wales can now keep up with larger national companies, where previously advertising on TV has been seen as costly and having huge wastage.
Jamie West, Director of Sky AdSmart and Commercial Development at Sky Media said:
"We are delighted to see The Media Angel using Sky AdSmart to such great effect for Cardiff Airport and CityJet. By advertising more selectively on TV than was previously possible, their campaign deserves to be a runway success."
If you'd like to see how you can get your brand on Sky AdSmart and cherry-pick the people you speak to, then get in touch with The Media Angel and we can show you how we can help you make the smart choice when it comes to your marketing.