Christmas TV advertising
Christmas advertising
A record-breaking £9.5 billion is set to be spent on advertising this Christmas season, almost a 4.8% increase from last year's £9 billion spend.
The highest-performing media formats for Christmas advertising in 2023 are BVOD increasing by 20.2% and OOH increasing by 22% compared to 2022.
However, Traditional Television advertising remains the top media format in 2023 with a predicted £1.5 billion spent on advertising during this year's golden quarter
Nearly half (48%) of all adults praise Christmas advertisements for helping to spark gift ideas, whilst 70% of young adults (16-34) find them to be a mood booster.
Public approval of John Lewis 2023 Christmas advert + Christmas 2023 adverts
The most anticipated Christmas advert release each year is John Lewis.
This year John Lewis brought 'Snapper' The Venus Fly Trap to our screens, drifting away from the renowned emotional and sentimental adverts we've seen in the past.
More than half (55%) of the British public, compared to an astounding 96% last year, said they "love" this year's John Lewis Christmas advertisement,
'Snapper' was ranked just 68% for positive sentiment; However, the strength of that negative coverage boosted social media activity which generated 106m impressions, 3,248 messages, and 17,928 engagements.
Positively speaking, 40% of the population thought this year's advertisement was "funny," and not 'emotional' making it John Lewis' funniest Christmas commercial since the 2018 Elton John advert.
Surprisingly, Aldi's 'Kevin and The Chocolate Factory' was a great hit with a range of audiences, providing a score of 93% positive sentiment; the advert gained significant reach with 1,652 messages, 2,773 engagements on X/Twitter, with 17m potential views.
Similarly, this year's Amazon ad scored correspondingly with 17m impressions and 1,696 messages, but also scored highly on sentiment with 93%.
McDonald's 2023 Christmas campaign "Fancy a McDonald's this Christmas" is the brand's highest-scoring advert with 4.1 stars since its 2017 advert "#Reindeer Ready" which achieved a rating of five stars which only 1% of Christmas ads achieve.
If you want to incorporate TV advertising into your marketing mix, get in touch with us today!
(Source: Marketing Beat, 2023)
TV advertising
Television advertising continues to be an effective and impactful method of advertising, TV-focused campaigns outperform those without by 35%; below are some reasons why traditional advertising should remain a part of any marketing mix:
Wide reach
TV advertising has a vast-reaching audience as well as the capacity to quickly and frequently connect with a wide range of demographics. The average UK resident is expected to see around 40 TV adverts daily, reaching as many as 70% of the population in a single day (Improve Marketing 2023).
Brand credibility can be enhanced immediately by featuring on main TV channels and during well-known programs. Consumers of TV adverts frequently perceive brands that advertise on TV as more reliable and trustworthy with 40% of UK residents believing messages delivered on them. (Statista 2023).
TV adverts are often aired repeatedly, and your brand can be seen multiple times in a single day. The combination of repeated visuals, audio, and storytelling can create a long-lasting memory for a single viewer and for wider audiences. 3 or 4 repetitions of one TV commercial are sufficient to keep a viewer's attention (Themediaant 2022).
Complementary advertising
TV advertising is seen to be complementary to many other forms of media, a multi-media approach with the same campaign can significantly amplify brand presence. TV and Digital have a significant connection, TV advertising has been shown to increase the visibility of digital ads as well as organic interaction (Improvemarketing, 2023)
TV advertising has the highest ROI of any media, generating an average return of £1.79 for every £1 spent, accounting for 71% of all advertising revenue (Thinkbox, 2022).
TV advertising increases brand awareness by 20% as well as brand consideration by 27%, and purchase intent by 15% (Thinkbox 2023).
__
Considering the benefits above, why not incorporate or enhance your brands' exposure on TV?
So, if you need help with being seen through TV advertising, get in touch with our experienced team today!
Advertising in Wales
Do you want your brand to be seen by a mass and diverse audience, across Wales?
If so, check out the latest statistics for different advertising media in Wales!
---
TV
On average, people in Wales spend 2 hours 45 minutes per day watching broadcast TV, the second most of any nation. Unsurprisingly given the passion for sport in Wales, the most-watched TV program in 2022 was Six Nation Rugby: Wales vs. France (Ofcom, 2023).
On average, ITV reaches 80% of adults per month in Wales, with "I'm A Celebrity, Get Me Out Of Here" becoming one of Wales's most popular programs – reaching up to 615K adults in one episode alone (ITV, 2023).
S4C, aimed at a Welsh-speaking audience, offers a potential yearly audience of almost 2.5 million people in over 1.3 million homes.
CTV
CTV 'Connected TV' is content accessed via apps and streamed over smart TVs, or a connected device, such as Amazon Fire Stick, PlayStation, and Apple TV; Nationally, CTV is heavily on the rise with a 15.7% growth rate expected for 2023 (Statista 2022).
7 in 10 TV users in Wales had a connected TV device, and users were more likely to connect their TV to the internet via a box (Sky+ or Virgin Media) by 44%, compared to England with 32% (Ofcom 2023)
VOD
According to Ofcom 63% of all Welsh households are currently subscribed to at least one VOD service and the average viewing duration for these services is 4 hours and 43 minutes whilst people in Wales are estimated to spend 15% of their total video viewing time on video-on-demand services, as well as 15% on video-sharing websites/apps.
Radio
Radio is a highly effective form of advertising, reaching 88% of the adult population weekly, equivalent to 49.4 million people.
The average listener tunes into 20.5 hours of live radio each week, and a record 39.2 million people are tuning into commercial radio every week, up by 1.3% on the quarter and 8% on the year.
North Wales appeared to have the most success in Q2 2023 RAJAR's update; Capital North Wales' reach increased from 100,000 to 121,000, up a staggering 21% and Heart North Wales reach has also increased from 89,000 up by 14%. Its total listener hours are up by a staggering 40% from 606,000 to 846,000, whilst the share of listening is up from 2.9% to 4.1%.
Heart South Wales in Q2 has the highest number of active listeners with 403,000, with a 21% reach.
Radio advertising makes it possible to customise messages to each audience, helping targeting specific demographic groups, local communities, and geographical regions.
Radio has the highest rate of ad avoidance, demonstrating how radio listeners are much less likely to "tune out" when there are radio commercials.
(Rajar 2023)
Transport
The Q1 (2023) TFW report has recorded across South Wales alone that 300,000 passengers have used bus transport to commute every week and is estimated that around 100 million bus journeys were made in 2022.
Reportedly bus advertising is the most-seen outdoor advertising medium, reaching over 48 million adults over a two-week period (Route, 2023).
There has been a total of 5.4m passenger journeys made on TFW trains across Wales in Q1 of 2023, this is still down in comparison to pre-pandemic levels (Wales Online, 2023), On average 71% of regular rail users have noticed an OOH ad in their respective station in the past week (Clearchannel, 2023).
OOH/ DOOH
Out-of-home and Digital out-of-home advertising has the ability to reach 98% of the UK population at least once a week, highlighting that OOH is a very powerful method of advertising (outsmart 2023). It has been suggested that on average 71% of the UK population acknowledges an advert at the roadside (75 Media, 2023).
OOH and DOOH drive online engagement as well as purchase intention or service use, almost 26% of surveyed customers have visited a website in response to an OOH advert, and a 38% increase in mobile engagements (75 media, 2023).
The top 3 performing OOH/ DOOH sites in Wales are:
'M4 Super 6' located in Newport with 574,923 weekly impacts.
Swansea Bus Station Large Digital Format with 498,000 weekly impacts.
Static 6 sheet located on Newport Road, Cardiff with 259,346 weekly impacts.
Digital Audio
Amazon Music accounted for the highest listening time in Wales on music streaming services with 24% – 4 times the UK adult national average (Ofcom, 2023).
The average Spotify user is estimated to spend 25 hours per month listening to music (Ferjan, 2023).
Podcasts have grown massively in popularity in recent years, from 2022 it was estimated there would be an average of 22 million monthly listeners in the UK (Cybercrew, 2023). As a result, advertising through podcasts has become highly favourable in a marketing mix, expecting to see a growth rate of 15.7% at the end of 2023 (Thepodcasthost, 2023).
Social Media
More than 9 in 10 (92%) homes in Wales had an internet connection in the first half of 2023 (Ofcom, 2023).
An average person in the UK is estimated to spend 145 minutes every day on social media platforms (Workup, 2022), with Facebook remaining the most-used social media platform with 44.8 million active users nationally (Thesocialsheppard, 2023).
Instagram came in second with 35 million active users at the end of Q2, while YouTube was third with an estimated 16.3 million users in the UK (Statista, 2023).
If your looking to start an advertising campaign across Wales, Get in touch with our experienced team.
Streaming services are soaring to the detriment of traditional TV Channels
Traditional broadcasting TV has seen its steepest decline in viewership last year.
The different variations of broadcasting at present (Traditional, Streaming, VOD) means there are lots of ways to watch your favourite programmes at a time that suits you.
Traditional broadcasting viewing numbers have declined from 83% in 2021 to 79% at the end of 2022 (Ofcom, 2022).
The average viewing time has also decreased slightly, falling from 2 hours 59 minutes in 2021 to 2 hours 39 minutes in 2022 (Ofcom, 2022)
A study by Ofcom, found that fewer viewers are tuning into the major broadcasting TV channels than ever before, soap operas and news bulletins aren't drawing the same audiences they once did.
It comes as no surprise that the younger generation are spending a lot more time on social media platforms and streaming services compared to traditional TV broadcasting, it seems that even the 'loyal' older generation are now following suit by alternating their media habits.
Statistics show that Disney + seems to be a favourable streaming provider amongst the older generation (65+), showing an 11% increase in 2022, from 7% in 2021 for the age demographic.
When it comes to uniting the country at significant cultural and sporting events, traditional broadcasting continues to be unmatched.
The Top 5 most viewed moments from 2022 were:
England V France – 16.1 million
Queen Elizabeths II Jubilee – 13.2 million
Queen Elizabeths II funeral – 13.2 million
I'm a celebrity – 12.5 million.
The Tourist – 11.4 million
Despite the fall in traditional broadcasting viewers, BBC 1 and ITV1 still have a considerable viewing rate and even see higher ratings per week than Netflix. While ratings on BBC iplayer and ITVX are up.
The early and late evening news bulletins and soaps have all taken a hit, viewings are down 42 per cent since 2014, with popular soaps: Eastenders, Emmerdale and Coronation Street all affected.
Future Measurement of TV and Video
As an advertising agency we recognise how imperative reportable measurement of our clients campaigns are. Whilst this can be highly measured in detail in some media it is less available in others so we are interested to see (according to The Drum 2022) that the Incorporated Society of British Advertisers (Isba) have been addressing a project for cross-media measurement. This encompasses TV and digital, helping marketers to understand performance as video appears across multiple platforms including social, and linear TV.
As brands and agencies have struggled with the lack of a common measurement approach (made more complex with multi screen usage), Isba's "origin" will help present an accurate estimate of campaign reach across multiple platforms. This model proposes to understand how many times consumers may view adverts across different devices using a Virtual ID Model.
This model was tested by implementing panel-based TV data into the system, then applying the model across TV and digital, consolidating "apples and oranges" for a clearer view of campaign performance.
Isba said: "Performance in both tests exceeded our expectations."
With verification from the World Federation of Advertisers (WFA), it can now look to roll out the scheme.
Speaking to The Drum, Joe Lewis, Origin research director, underlined the importance of the project: "True cross media measurement will drive benefit to consumers through a better experience of advertising and better value for advertisers through improved effectiveness and efficiency in the media marketplace. Without it, marketers are not able to truly evaluate their marketing activity."
Though the project is unlikely to be rolled out until 2024, we are looking forward to being able to deliver to our clients a more in depth analysis of their campaigns across Linear Tv and digital.
Time to consider TV Sponsorship?
As we have recently planned a TV sponsorship for one of our clients Coleg Y Cymoedd on S4C for Bois Y Rhondda we thought it would be a good idea to re-visit the reasons why these are a really great option for brands to include in their marketing mix.
There are many benefits of sponsorship –
The TV viewing audience have an emotional response and attachment to TV shows which can be a powerful brand driver, extending emotions to the sponsoring brand – such as Coronation Street whose current sponsor is Argos
The wide range of programmes available offers many platforms of sponsorships for brands enabling them to target their ideal audience.
TV audiences are loyal, ensuring brands messages are seen multiple times by their target market , building a brand awareness that traditional TV does not – our client Cardiff Airport aligned their sponsorship with ITV Wales Cymru Weather
In cost terms, TV sponsorship can often be a smaller slice of a brands budget…reaching as large an audience but without the cost implications of buying a traditional TV airtime campaign.
TV Sponsorships are a fantastic way to align your brand with a programme and gain frequency with a specific target audience,
If you are interested in considering using sponsorship to align your brand with a TV or radio programme please contact our friendly and experienced team https://lnkd.in/gMafUwa
The Future of Channel 4
As we have completed our latest Video On Demand campaign across multi VOD channels including All4 for one of our clients and are currently evaluating the campaign results, it was interesting to read what the channel 4/All4's future entails.
It promises to be "More radical" as its digital strategy proceeds and has identified three areas of growth to focus on over the next year.
Channel 4's "Future4" strategy aims to ensure Channel 4 remains fit for the digital age. it plans to double the viewing of its on-demand platform All 4 to 2 billion by 2025, while growing digital advertising to 30% of its total revenues and non-advertising revenues to 10%.
However, with All 4 viewing already up 29% year on year, Channel 4 is now forecast to achieve 1.5 billion views by the end of 2021.
Channel 4 is also well on its way to achieving its advertising revenue targets, with 19% of revenue coming via digital advertising and 9% through non-advertising.
Much of these increases can be attributed to the change of audience viewing habits during and coming out of the Covid 19 pandemic and is not unusual for VOD platforms, though Channel 4's advertising revenues from digital is over 50% higher than the rest of the UK TV market (according to COO Jonathan Allan)
Meanwhile, the launch of digital content unit 4Studio last year – which focuses on producing content for social media – has seen Channel 4 overtake LadBible, Disney and the BBC as the most viewed branded content partner in the UK, reaching over 90% of 18- to 34-year-olds.
There are three new areas being invested in to help deliver more value for viewers..
Firstly, the broadcaster plans to lean further into its success as a channel for young audiences, to "bind" successive generations of young British viewers to "strong, valuable and trustworthy" public service media.
Channel 4 will therefore invest a further £50m in content for younger viewers, ranging from "binge-able" drama to current affairs. The new content will appear in the 2023 schedule.
A further £5m will be invested into documentaries that reflect the lives of young people in Britain, and the broadcaster's planned investment into social media-oriented teen content will be tripled.
If you need help with your TV or VOD campaign contact our friendly team-

[email protected]
Video on demand growth stays strong into 2021
Growth in video on demand [VOD] has remained strong into early 2021, as 'stay at home' restrictions continue in the UK.
Sky VOD is up 40% year-on-year, with boxset bingeing and news driving the increase. Entertainment viewing is up 33% year-on-year, with news up 23% as people continue to want to stay abreast of changing guidelines.
Watching during the daytime, and on televisions, has also increased. Daytime VOD Viewing in 2020 increased by +60% y-o-y and television VOD viewing now accounts for more than 1 in 10 of all minutes viewed for Sky individuals.
There has never been a better time to include video on demand in your marketing plans. The wealth of targeting opportunities suit any budget, and reporting helps track performance.
The Media Angel can target VOD campaigns using location, postcode, age, gender, affluence, families with children, home owners, car owners pet owners, and so many more!
If you'd like to find out more about including video on demand into your marketing campaigns, get in touch with our friendly team!
How are our television viewing habits changing?
Since the outbreak of coronavirus in the UK, and the following government restrictions, TV viewing has increased by 24%, according to BARB.
Viewing figures increase across the board
Television viewing year-on-year is up across every age from 15-75+ years however, younger audiences have seen the biggest increases with the largest jump with those aged 16-24 years old (+65%). 26-34 year olds and 35-44 year olds have increased by 51% and 44% respectively (Sky).
Daytime television commute
When we compare pre and post lockdown, 'working hours' during weekdays have seen the biggest levels of growth overall, with daytime (0600-1859) growing +16% and lunchtime (1200-1359) growing +31% overall (ITV).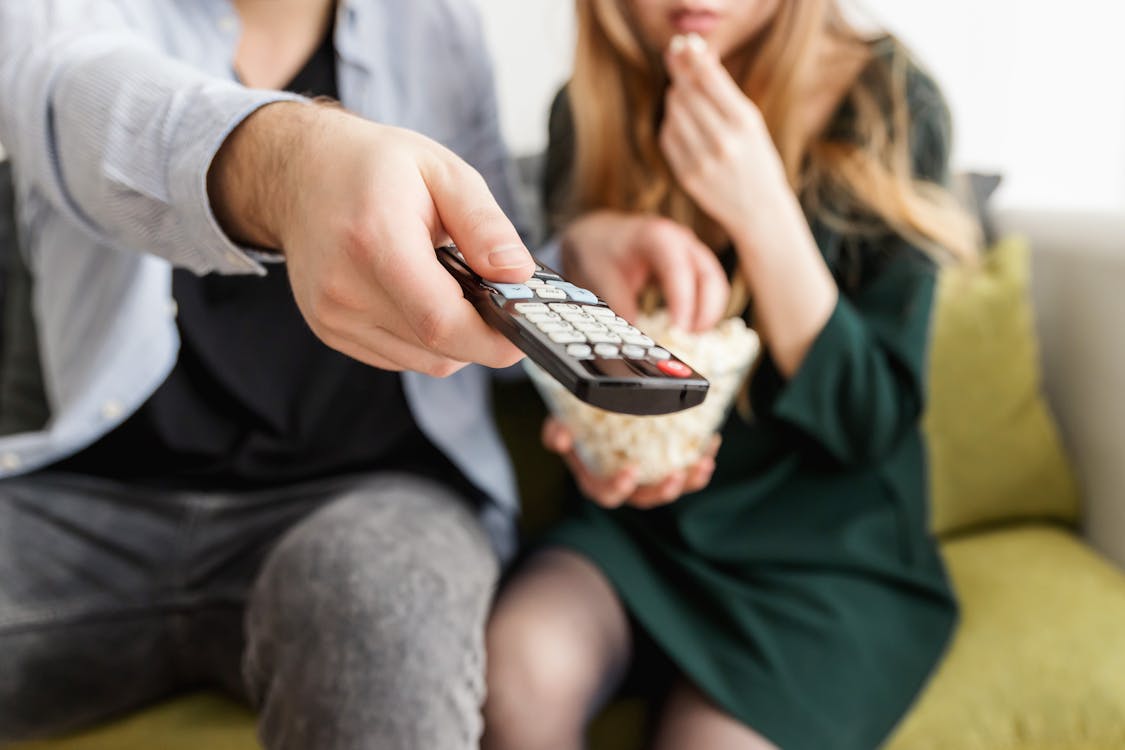 Sharing is caring (and good news for advertisers too)
Our viewing habits are changing across the board. BARB data shows that shared TV viewing (multiple people watching one TV) has grown by 37% since lockdown began, versus a 15% increase in watching TV alone.
We looked into the increase in shared viewing and the benefits for advertisers in a previous blog . Shared viewing is a positive experience and broadcaster-video-on-demand (BVOD) Platforms such as ITV Hub, All 4, 5oD) delivers a highly 'absorbed' viewing situation, something which produces greater happiness and engagement with the content. This in turn can have a halo effect on the brands investing in BVOD and result in them being viewed in a more positive light, and with greater brand impact
Viewers return to nostalgic TV moments
There are also been a resurgence in nostalgic viewing as people try to 'escape from reality' through light-hearted entertainment. This has been reflected in the viewing numbers. Since the start of lockdown, for example, viewing of Only Fools and Horses on Gold is up 20% since last year and Last of the Summer Wine on Drama is up 30% versus 2019.
This is also reflected in Ant & Dec's Saturday Night Takeaway on ITV – the first episode without a live audience on 21 March was watched by 9.89 million overnight viewers – their highest ever!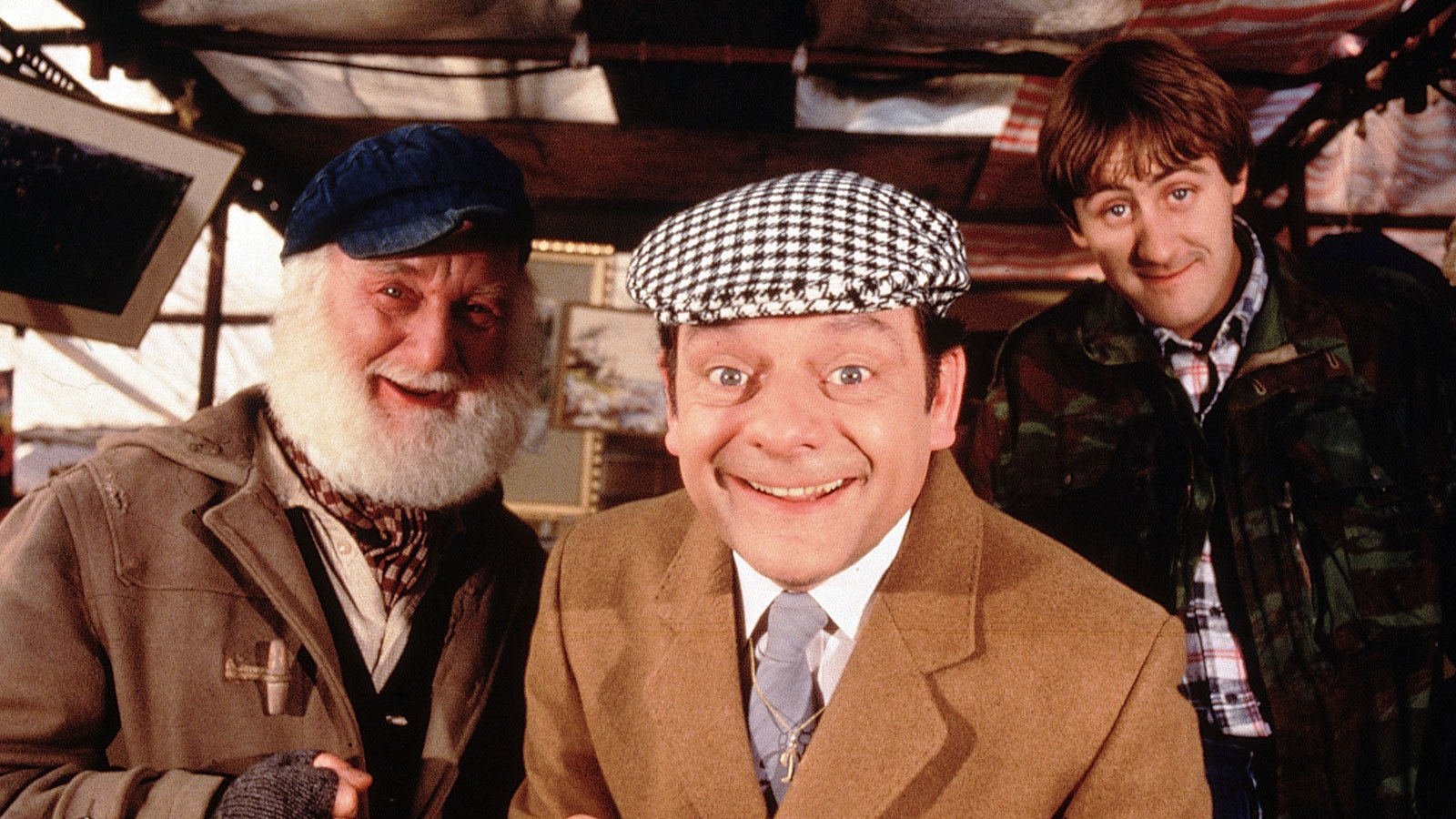 Hungry for news
It is also no surprise that TV news has seen increases in viewing figures too as people seek out information and re-assurance. Viewing of TV news content increased by 124% during the first three weeks of lockdown, according to BARB.
The Prime Minister's lockdown announcement on 23 March made TV history, viewed by over 27million people across 6 channels.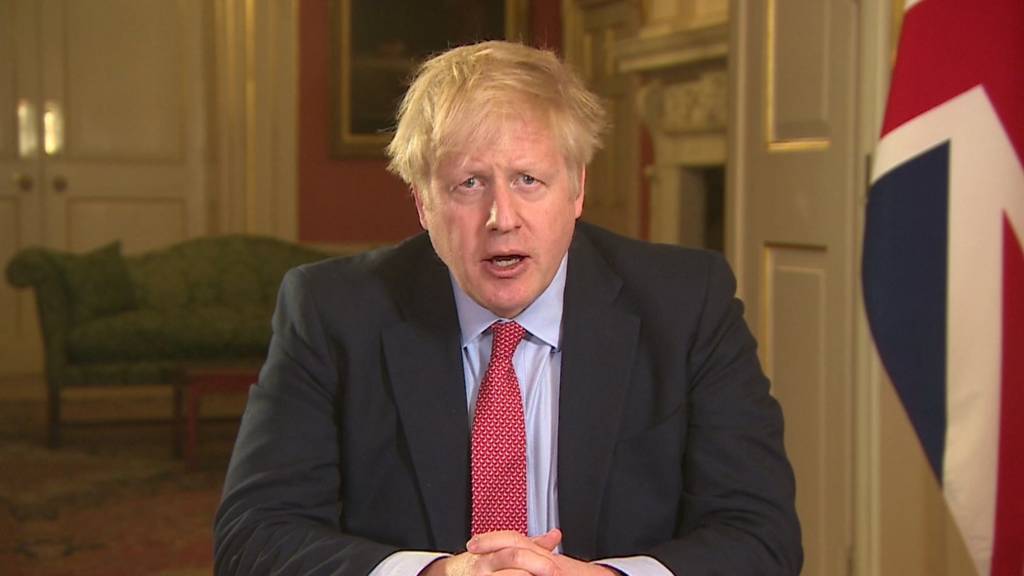 How can we help you?
The Media Angel can help with your marketing campaigns, whether you have used TV before, or if it's your first time!
We can help chose the most appropriate channels, locations, and programmes to attract your target audience. TV can be more affordable than you think.
Get in touch with our friendly team today, [email protected]
Tags: television viewing habits, television viewing, tv, tv viewing, coronavirus, home, ITV, All 4, Sky, BBC News, tv figures.
Streaming catching up to traditional TV viewing
Streaming is catching up, but watching programmes on a TV is still the most popular way for UK audiences to watch television.
Traditional viewing (which includes catch-up within 28 days), accounts for most TV viewing with an average of 3 hours and 12 minutes per day.
However, this does mark a drop of 11 minutes since 2017, and average viewing of streaming services rose to 26 minutes per day last year.
Netflix, Amazon Prime Video, Now TV…?
The most popular subscription video on demand (SVoD) platforms in the UK are;
Netflix,
Amazon Prime Video,
Now TV and
Disney Life
The number of UK households signed up to these platforms increased from 39% (11.2 million) in 2018 to 47% (13.3 million) in 2019. Two in five UK adults now consider online video services their main way of watching TV and film.
Viewers are also subscribing to more than one SVoD service.
Main broadcasters hold their share
However, despite this, the five main public broadcasters (BBC One, BBC Two, Channel 4, ITV/STV and Channel 5) held their share of viewing at 52%.
The decline of traditional TV viewing is most prevalent in the younger age group (16-24 years old) who have halved the amount of time they spend watching traditional TV since 2010.
Younger viewers move away from traditional TV
Since 2017, viewing by all people of subscription video on demand (SVoD) and YouTube content has grown.
The four and a half hours of total video content watched by 16-34s includes three main components: Live TV (83 mins); YouTube (64 mins) and SVoD (52 mins). For the youngest adults (aged 16-24), the most-watched platform is YouTube (73 mins).
But broadcaster-on-demand services (BVoD) are lagging behind SVoD. BVoD services (including iPlayer, ITV Hub, All4 and My5) remained at a similar overall level of viewing in 2018 compared to 2017; people in the UK are watching on average around 8 minutes of BVoD a day compared to 26 minutes of SVoD.
This has lead to BVoD platforms changing the way they serve content. For example, all episodes of series 1 (2018) and series 2 (2019) of the BBC's Killing Eve were made available as a box set on BBC iPlayer immediately after the broadcast of the first episode. This caters to the 'binge-watching' trend that SVoD platforms cater for.
How has Wales' TV viewing trends changed?
On average, people in Wales watched 3 hours 33 minutes of broadcast TV in 2018, that's 9 minutes less than 2017.
Viewing of SVoD services increased by 10 minutes per person, per day in 2018, to 54 minutes.
48% of TV households in Wales have a television connected to the internet (Smart TV). 56% of adults in Wales use an on-demand/streaming service such as Netflix or BBC iPlayer.
Have your TV viewing habits changed over the past year? Could we help you use TV or SVoD to reach your audience? Get in touch today.
Sources: https://www.ofcom.org.uk/__data/assets/pdf_file/0019/160651/media-nations-2019-wales-report.pdf , https://www.ofcom.org.uk/__data/assets/pdf_file/0019/160714/media-nations-2019-uk-report.pdf , https://www.bbc.co.uk/news/entertainment-arts-49248030
Our favourite brand partnerships in Netflix's 'Stranger Things'
Brand partnerships galore help to promote Netflix's 'Stranger Things' third season.
Netflix has started partnering with brands to market original shows like 'Stranger Things', 'Glow' and 'Queer Eye'.
Partnerships have grown since the show debuted. This handy graphic from Business Insider shows how Netflix has introduced major partners into the show's marketing strategy.
Third season partnerships
This season has seen partnerships with Baskin-Robbins, Burger King, Coca-Cola, H&M, Lego, Levi's and Nike. These have helped get Netflix into physical stores.
As the third season takes place during summer, it provided the perfect opportunity for Baskin-Robbins, especially as scenes took place in fictional ice-cream store 'Scoops Ahoy'. The company released custom flavours and a TV advert.
Merchandise releases
This season, H&M launched a retro collection and Nike teased the release of their 'Stranger Things Air Tailwind 79 OG Collection' which mixes iconic design with 'Stranger Things. imagery.
All about the food
In the US, focus has been on food partnerships. Burger King released the 'Upside-Down Whopper', a reference to the 'hidden world' in the show. Available in just 11 stores (another show reference), the brand also renamed themselves 'Stranger King' on Twitter and flipped their logo.
Coca-Cola re-released the retro 'New Coke. Ironically, the original drink was taken off sale after just 79 days after a barrage of complaints. However, after featuring in the new season of 'Stranger Things', Coca-Cola have released 500,000 cans in the US.
Have you spotted these brand partnerships, are they any more in the show you've seen?
Sources:
https://www.campaignlive.co.uk/article/stranger-things-11-best-brand-collabs-series-three/1589953, https://www.businessinsider.com/what-stranger-things-says-about-netflix-marketing-strategy-2019-7?r=US&IR=T, https://metro.co.uk/2019/07/05/what-was-new-coke-as-featured-in-stranger-things-season-3-and-what-happened-to-it-10115806/
How often are people in the room when TV ads are on?
According to a new study from IPG Media Lab, 71 percent of TV commercials are seen by viewers.
The media agency worked with TVision to analyze six months of TV viewing behavior to assess how often people are actually seeing commercials. Using a term that's more often used in the digital landscape, the study says that 71 percent of TV ad deliveries are "viewable," meaning someone is in the room for at least two seconds while the commercial is airing. This compares to 69 percent of digital video being "viewable."
The study used technology that was installed in a panel of households, recording variables such as how many people were in the room when an ad aired, whether people were engaged with the specific ad and if the ad was viewed by its target audience.
Some categories fared better than others: pharmaceutical ads were viewed 75 percent of the time, compared to 65 percent viewability for recreational ads, which includes entertainment venues, toys and games, and gyms and fitness.
This could, in part, be due to the use of longer pharma ads, which tend to increase viewability.
Could your advertising incorporate TV or VOD?
Contact us to find out more.
Source: https://adage.com/article/advertising/people-room-ads-air-brands-study-reveals/317022/