The best media to be including in your marketing plans right now
Over the next few months, England and Wales will take the first tentative steps out of lock-down restrictions. Find out how to market to your audiences as their behaviour changes.
To quickly re-cap, below are the key dates in the lifting of restrictions in both countries.
Key Dates in England
12th April – retail, gyms, zoos, theme parks, self-contained accommodation to re-open, outdoor hospitality to re-open with alcohol served and no curfews.
17th May – ease of limits on visiting family and friends, indoor hospitality to re-open with alcohol served and no curfew, cinemas, hotels and indoor and outdoor performances and sporting events allowed.
21st June – all social contact limits removed, nightclubs to re-open.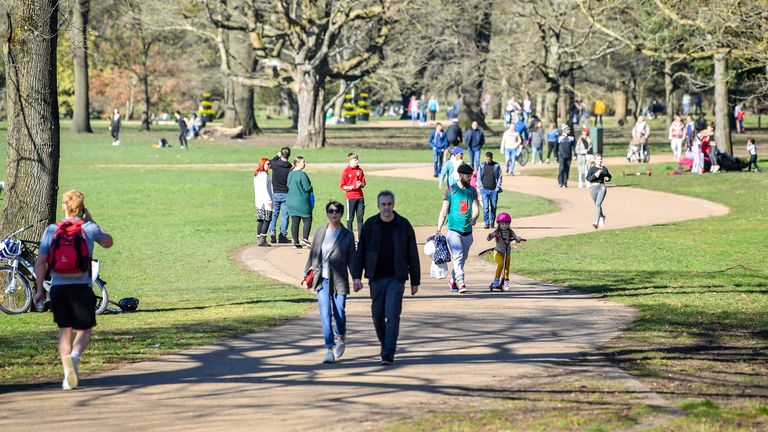 Key Dates in Wales
26th April – outdoor hospitality to re-open with alcohol served and no curfews, outdoor attractions to re-open.
10th May – gyms to re-open and extended household 'bubbles' allowed to meet indoors.
17th May [not confirmed] – possibly allowing indoor hospitality and hotels to re-open in time for the Spring bank holiday on 31st May.
From the end of April, consumer behaviours in England and Wales should change significantly as people are allowed to enjoy hospitality venues. We can expect to see a shift in people wanting to spend more time outside of the home, especially in the warmer summer months.
So, what is the best media to use in your marketing campaigns over the next few months?
Radio
Radio listening has increased significantly over the past 12 months.
A new, affluent, audience has emerged as people work from home.
Radio is trusted by listeners who use it to get the latest news.
A 'brand-safe' environment for your marketing plans.
Radio will continue to play a part in people's lives as restrictions lift – in the office, car and at hospitality venues.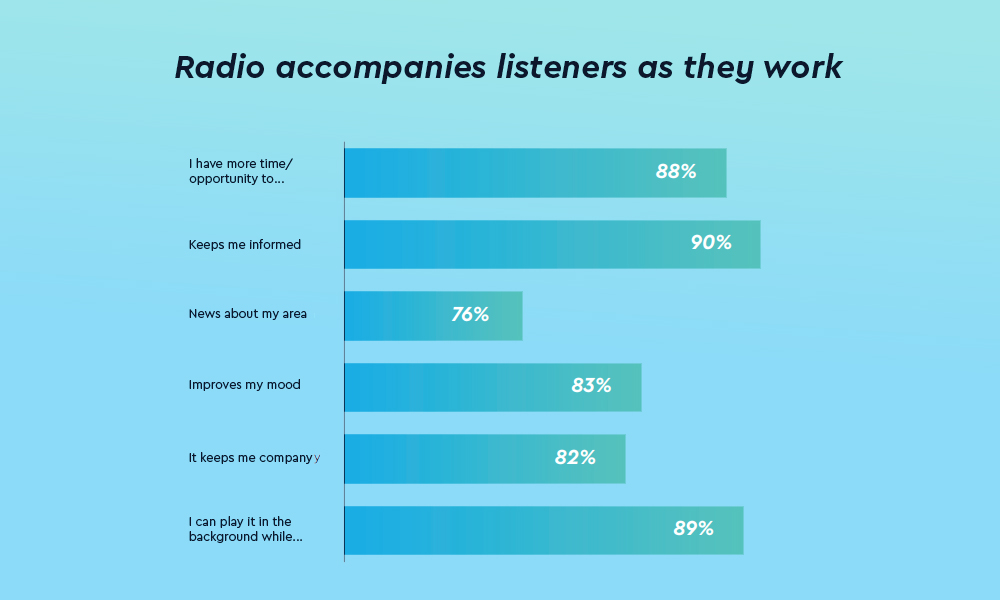 Television and video on demand
Digital
People spend around 3 hours and 23 minutes a day on phones.
According to Ofcom, our screen-time surged over the past year.
Readership of online news channels has soared.
Digital can be incredibly targeted – minimising audience wastage.
What media types should you be cautious about?
Until restrictions lift, you should be cautious about using out-of-home [OOH] and press in your marketing plans.
Audience figures for OOH media are around 70% of pre-COVID levels, but these are predicted to increase in limits end and people have more reasons to leave the house.
However, audience figures for OOH sites in proximity to supermarkets and parks is higher than the average, so these could be considered.
While online press readership has increased, print-runs of physical papers remain low and this is a sure indication that readership levels have not yet recovered.
Do you need assistance in selecting the right media for your next marketing campaign? Get in touch with our friendly team today.
Sources: https://www.gov.uk/government/publications/covid-19-response-spring-2021/covid-19-response-spring-2021-summary, https://www.itv.com/news/wales/2021-03-31/wales-covid-lockdown-roadmap-announced-with-potential-reopening-date-for-indoor-hospitality, https://elitecontentmarketer.com/screen-time-statistics/,